OCTOBER BUSINESS MONTH – KYLE PEARSON INTERVIEW
Instigator Alice Springs Brewing Co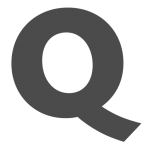 Words by

Contributor
Published

06 October 2021

How did the idea for your business come about?
I had spent a lot of time working for a major brewery and had always wondered why Alice Springs didn't have its own. I had taken on an interest in home brewing as soon as I was old enough to drink beer and had a good understanding of what would be required to make the idea a reality. I have also spent a lot of time working in the hospitality industry and knew that to make a brewery work at least in the beginning years you would need a killer hospitality operation to go along with it.
What kind of culture exists in your organisation, and how did you establish it?
We worked hard from the beginning to establish a culture with our staff that hard work earns respect and reward. We also think it's important to lead from the front and wouldn't ask our staff to do something we wouldn't do ourselves. I can often be found on the Pizza Oven or washing dishes and my partner Sarah works closely with all staff on functions and bookings.
It is a goal of ours to be an employer of choice in our industry and we are continuously working towards this. As we speak we are working on establishing an Employee Assistance Program for our staff, as we recognise the effect the current times are having on all of us.
What was your key driving force to becoming a business owner?
Who likes working for the "man"?! All jokes aside I did spend time working in multinational companies and whilst I am appreciative for the knowledge and experience I gained I did find it at times frustrating. There is nothing worse that working in a project that has been handed down from the top and you know it stinks, your whole team knows it stinks but you have to do it anyway. As a relatively small operation we are pretty nimble and if we work out something stinks then we don't waste time on it – we can pivot and change quickly.
If you had the chance to start your career path over again, is there anything you would do differently?
I probably would have listened to my Grandpa more! I grew up with my grandparents and probably didn't rate his wisdom soon enough – I could have saved so much time! This probably goes for my whole 20's. I thought I knew a lot but probably didn't wise up to how much you can learn from other people's experience until later in life. That and I would have finished my plumbing apprenticeship. I would be rich right now!
How do you market your business, and which tactics have been most successful?
In our experience the biggest marketing tool you can have is a strong product. You can have the best marketing strategy in the world but if the product is no good you won't see any long term success. Our two main pillars are our beer and our hospitality operations. We have invested heavily in our beer branding and also its quality and now rather than trying to push into other markets we are finding that people are seeking us out. We also strive to have an excellent hospitality product with a focus on customer service. Having these two aspects of our business firing gives us the confidence to go to market with our business.
We focus heavily on social media as we can focus our efforts on market segments we think are relevant to us. We do also market on more traditional mediums such as radio and print.
The biggest success we have seen in marketing is word of mouth. Turning a customer into an advocate for our brand is key and whilst we don't always get it right, it's what we strive to achieve.