NT STRIDES TOWARDS BRAVE GREEN WORLD
A multibillion-dollar manufacturing hub promises to not only transform the Northern Territory's economy but to establish Darwin as a world-class centre for renewable energy.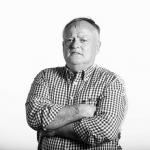 Words by

Nigel Adlam
Published

24 January 2023

The purpose-built, gas-powered Middle Arm Sustainable Precinct will be a blueprint for the future of Australian industry – sustainable, modern and high-tech.
The precinct is being made "work ready" – all major infrastructure, such as roads, power and water, will be in place.
Private investment is being encouraged for low-emission manufacturing, including renewable energy for Territory, Australian and overseas markets; critical minerals needed for the transition to net-zero emissions; low-to-zero emissions fuels and products; and advanced manufacturing.
Major investors are showing great interest in the world-first project.
They are being told that industry at the precinct will have to meet high environmental standards, use the latest technology, and ensure processes and products align with strong sustainability and design criteria.
The hub is expected to create thousands of jobs and play a major role in achieving the Territory's goal of building a diverse $40 billion economy by 2030.
It will enable the NT Government to generate more revenue to invest in such services as health and education, which in turn will enhance the liveability in the Territory and grow the population.
Middle Arm is being masterplanned by the Northern Territory Government and has won a $1.5 billion Federal Government package, which includes:
$1.5 billion to build new port infrastructure, such as a wharf, an offloading facility and dredging of the shipping channel, to boost the region's importing and exporting ability
$300 million to support lowemissions LNG and clean hydrogen production, together
with associated carbon capture and storage infrastructure.
$200 million to further develop the precinct, delivering key infrastructure, such as a rail
spur and a new road network to strengthen supply chains.
NT Infrastructure Commissioner Louise McCormack says: "The Northern Territory Government has been working with the Australian Government to develop the Middle Arm peninsula into a globally competitive, sustainable development precinct.
"It is great to see the Australian Government has recognised the opportunities that Middle Arm presents for not only the Northern Territory, but the nation as a whole with their $1.5 billion commitment.
"The precinct will play a pivotal role in growing the NT economy, helping to achieve the Territory Government's goal of achieving a $40 billion economy of 2030 in a sustainable way.
"The project is in the planning phase, which includes community and stakeholder consultation and seeking strategic environmental approvals. Sustainable outcomes, including protecting Darwin Harbour and surrounds, is at the core of our planning and project development.
"The beauty of a master-planned precinct is that we can incorporate a circular economy approach right from the start. What this means is waste products from one proponent may become the feedstock for another proponent. This is not only environmentally smart, but economically smart.
"Middle Arm is a 50-year plan and development will be staged so the precinct is developed progressively. This will see continuous jobs and economic development which helps to reduce the boom and bust cycle.
"Furthermore, it is expected to drive industry diversification, exports, jobs and population growth across the Territory over the next 50 years."
One of the most exciting aspects of the Middle Arm Sustainable Development Precinct is a plan for a hydrogen production plant.
Hydrogen would be converted to liquid, gas or ammonia and shipped to Asia from Darwin Port.
According to research by the Australian Renewable Energy Agency, the demand for hydrogen exports would be worth up to $10 billion a year by 2040.
There are two types of hydrogen energy – blue hydrogen, which is manufactured using fossil fuels, such as natural gas, and green hydrogen, which uses renewable energy, such as solar and water.
Middle Arm Sustainable Development Precinct would employ carbon capture if blue hydrogen was produced.
The demand for other carbon-neutral products created from sustainable manufacturing processes and supply chains is rising rapidly throughout the world. Statistics illustrate the breadth of the opportunity:
• 126 countries are now committed to net-zero emissions – accounting for 63 percent of global emissions
• More than 50 percent of Australia's two-way trade is with countries that have set 2050 as their net-zero emissions target.
Economic and public policy consultancy ACIL Allen has ranked the top three opportunities for downstream gas production: urea, a concentrated nitrogen fertiliser used worldwide in agriculture; methanol, an alcohol-based chemical used in the production of fuels, medicines and antifreeze, as well as an additive; and ammonia; an organic chemical used mainly in the production of other chemical compounds, including the manufacture of fertiliser.
The greatest demand for these three products is in China, India and South-East Asia.