Nous
NOUS THRIVES ON SOUND JUDGMENT
Nous is a 17th century English word that means common sense and practical intelligence – all the characteristics needed when making important decisions.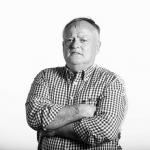 Words by

Nigel Adlam
Published

01 October 2019

And that's what Nous Group is offering Northern Territory organisations, government agencies and businesses after opening an office in Darwin. Nous is an award-winning management consultancy with a social conscience.
The company may have only just set up a permanent office in Darwin, but it has been delivering positive influence in the NT for many years. Nous works in fields such as human and community services, education, health, and public and economic policy, specialising in human-centred design.
Nous can be involved with a client for any length of time – from organising a one-day workshop to being deeply embedded in an organisation supporting root-and-branch reform for more than a year. It has experience in every part of design and delivery, from stakeholder engagement at the start through to monitoring and evaluation at the end.
Nous has worked on hundreds of programs since being founded 20 years ago, including major initiatives in the Pilbara and north Queensland. NT clients include Charles Darwin University, Territory Families and several Indigenous organisations. The company also works with mainstream business.
Darwin lead Emma White, who is from Northern Australia and has worked on remote community projects for more than 10 years, is delighted that Nous has opened in the Top End. She is a social worker by profession and is keen to play a part in closing the gap between Indigenous and non-Indigenous Australians.
"We have something useful to offer and come with an open heart."
Ms White, a former director general at Western Australia's Department for Child Protection and Family Support, believes her team can complement development programs and initiatives already under way in the NT, especially those driven by theTerritory Government.
"We have a tremendous amount of experience and have a reputation for giving fresh, pragmatic, unbiased advice," she says. "We're seen as a fair broker when parties need to be brought together. We can help organisations not only to become more effective but to grow, if that's what they want to do. Many organisations want to expand what they offer but don't know how to go about it. Some want to look at leadership development, others want to be better connected to other organisations, or to adopt a new program design to enhance value to the community, or to have a total remodelling. We can help."
One key reason Nous has been so successful is its policy of working with Indigenous people – removing the divide between service provider and service recipient – rather than trying to impose solutions on communities.
"Some people dip in, define all the problems rather than recognise the strengths, don't consult very much – and leave. Nous prefers to work in partnership and contribute to location-based approaches to solutions. We realise that change cannot occur from the outside. We support local communities in defining their own priorities and work hard to provide structured thinking, creative design and practical assistance in developing empowering partnerships in the co-design of solutions. That applies to problems whether they are social or economic. If you build a respectful partnership with people you get better results. We have learnt that getting behind the aspirations of local communities, leaders and organisations, and working in deep partnership, can lead to great success and contribute to thriving communities."
Ms White's Northern Australia team is made up of senior consultants Veevek Doolabh and Robert Sale.
"As consultants, we have an important responsibility to help build respectful and productive relationships between government and local communities through enduring partnerships, instead of one-off consultation on specific issues," Mr Doolabh says.
Nous founder and managing director Tim Orton says: "Nous has always sought to achieve positive influence in rural and regional communities, ensuring people and organisations outside our biggest cities enjoy the opportunities we all expect.
"We believe there is a lot of important work that Nous should do in the NT."
The Darwin office brings the number of Nous offices to nine: six Australian capital cities, plus Broome, Townsville and London.
Nous Group has 400 staff.
"After 20 years of growth I am proud of what Nous has achieved, but I know there are lots more exciting challenges ahead," Mr Orton says. "I look forward to our team continuing to grow so we can exercise positive influence across more sectors, in more parts of Australia and the world, and in more ways." TQ
CONTACT
Nous Group
Level 16/19 Smith St, Darwin City NT 0800
0468 362 355
emma.white@nousgroup.com.au
nousgroup.com