NOLANS TO POWER GREEN REVOLUTION
A multibillion-dollar mining project of national importance has taken a giant step forward by signing a cornerstone binding sales agreement with two car giants.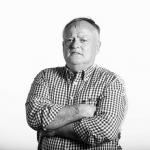 Words by

Nigel Adlam
Published

24 January 2023

Arafura Rare Earths Ltd will supply Hyundai and Kia with NdPr – neodymium-praseodymium oxide, which is used in advanced magnets essential in the manufacture of electric vehicles and wind turbines – from the Northern Territory's Nolans Project.
Following the recent issue of a Mining Authorisation and the grant of Access Authorities by the Northern Territory Government the company is looking to start procurement and early works, such as site access, construction camp and construction water supply, in the near future and before making a final investment decision in early-2023.
Managing director Gavin Lockyer is confident that the $1.6 billion open-cut mine and Australia-first NdPr oxide processing plant will go ahead.
"All the planets are aligning," he says.
Under the seven year agreement with Hyundai and Kia about 600 tonnes of oxide a year will be shipped to South Korea from 2025, rising to 1,500 tonnes at the peak of production.
The deal represents 40% of the 85% of annual production that is being made available to customers under longterm sales agreements.
Arafura Rare Earths is in talks with multinational companies, including GE Renewable Energy, about sales agreements for the remaining 60 percent of that available supply for long-term agreements. The rare earths developer is also discussing the possibility of Hyundai taking a strategic investment in the Project, as the burgeoning green energy markets compete globally for NdPr.
Following its offtake agreement, Arafura completed a $121 million capital raising involving global investors and existing shareholders, which also marked the emergence of Hancock Prospecting as a cornerstone investor.
The new funds will be used to accelerate the Nolans project development schedule.
Nolans, which sits on Aileron Station, 135 kilometres north of Alice Springs, is expected to create 682 jobs during construction and 366 full-time jobs on and off-site during production.
A workers' village will be set up at the mine site.
The operation will run for up to 38 years.
Mr Lockyer says Arafura will recruit as many Territorians as possible, including Indigenous workers.
He says some specialist staff will have to be brought in from interstate and they will be encouraged to live in Alice Springs.
"We will offer them family-friendly work schedules, such as weekends off, to reinforce that there is a longterm future at Nolans for them and their families.
"We certainly hope a number of our key employees will settle in Alice."
About one million tonnes of ore will be mined and processed each year at Nolans to produce 4,440 tonnes of NdPr oxide.
The oxide will be trucked to Alice Springs and then sent by rail to Darwin Port for export to Asia.
Buyers will be able to accept the oxide as it is or its equivalent in metal after being toll processed.
Despite their name, rare earths are quite common, however few of the known reserves are economically viable.
China has a virtual monopoly on rare earths production, which makes Nolans of national importance as the world switches to renewable energy sources and a supply gap emerges between demand for NdPr and the material now available.
The Federal Government recognised the importance of the Project by awarding Arafura a $30 million grant.
Mr Lockyer says China's rare earths processing plants in effect shut down during the height of the covid pandemic, leaving global auto companies chronically short of vital metals.
"It showed car makers that they needed to diversify their supply chains."
Nolans is the only NdPr project in Australia that plans to mine and process ore to oxide at a single site.
"Our operation shouldn't be seen as just a mine – it's a complex and sophisticated downstream processing operation," says Mr Lockyer.
As well as becoming part of the global supply chain for battery products that will reduce greenhouse gas emissions, Arafura is also taking a comprehensive approach to ESG activities with its own initiatives to generate renewable power on site and reduce water use.
Project work packages are advertised on the Industry Capability Network's Gateway, an online portal that links Territory businesses with major projects.
The Company's share price lifted following the announcement of the offtake agreements.
Chief Minister Natasha Fyles says the offtake agreements prove that the NT is "the place to be" when it comes to producing, processing and manufacturing critical minerals for a greener future.
Nolans is the seventh mine approval in the past two years.
There are 20 Territory mining projects working towards final investment decisions with a total value of more than $8.2 billion and the potential to create over 5,000 construction jobs.