NORTHERN LAND COUNCIL
NLC LEADS DRIVE TO PROTECT 'OUR MOB'
The Northern Land Council continues to use all its resources to fight the potentially devastating spread of coronavirus among Indigenous people.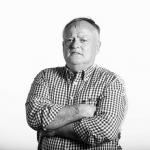 Words by

Nigel Adlam
Published

22 December 2021

It was one of the first organisations in Australia, including governments, to act when the covid pandemic began – the land council immediately closed Indigenous communities throughout its Top End jurisdiction to all but essential workers.
But the NLC now has a new enemy in what is literally a life-or-death battle – misinformation.
NLC chairman Samuel Bush-Blanasi is furious that social media has been used to spread lies about the treatment of Aboriginal people on lockdown in remote communities.
He is particularly angered that at least two of those people are Indigenous.
The false claims were also posted overseas by Amnesty International.
Experts say that covid is far more dangerous when the sufferer has an underlying major health problem.
Mr Bush-Blanasi says nearly all Indigenous people have health problems.
"Let's talk straight – if covid takes hold among our people it could wipe out whole communities.
"We're all scared of covid. It has affected us all."
Mr Bush-Blanasi says stories have been passed down about the devastation caused by the Spanish flu 100 years ago.
More people worldwide died from the flu than were killed in the First World War.
Many Indigenous communities, particularly around the Gulf of Carpentaria, were devastated.
"We don't want that to happen again."
Mr Bush-Blanasi says the police, army and health department workers have treated Aboriginal people in communities near Katherine, such as Binjari, Rockhole and Robinson River, with great respect.
"We appreciate all the help our mob are getting. They worked with community leaders. They've done well.
"Nobody has been forced to get vaccinated – our people have queued up for it. Nobody was knocking them down or dragging them away to be vaccinated.
"We all get vaccinated as kids. Covid is no different.
"The vaccination rate is very high in a lot of our communities now."
Mr Bush-Blanasi is worried that borders are being opened on the strength of 80 percent of people being double vaccinated – he wants a 90 percent vaccination rate.
"One of my main concerns is the kids who can't be vaccinated," he says. "They are at risk.
"We need to vaccinate to protect us from the virus.
"Spreading the virus among our families is still a key risk, especially with holidays and other travel coming up. We want people to think about that and to stay home, stay in their communities as much as possible."
A powerful statement issued by Mr Bush-Blanasi received strong support throughout Australia.
"It's sad that some people only speak out when they want to criticise, condemn and cause confusion about the covid-19 response in the Northern Territory.
"But those same people are silent when it's time to applaud, appreciate and acknowledge all the hard work of the Northern Territory Government, the four land councils, Aboriginal health organisations, AMSANT and the people who are in lockdown.
"Anti-vaxxers are spreading wrong and hurtful information on social media. It's important that we don't listen to them.
"We applaud the Northern Territory Government for their response to this crisis. We appreciate what they are doing.
"We are strong people; we need to band together to help each other to fight this virus.
"The virus is coming for us Aboriginal people so we need to do the right things to stop it spreading.
"Stay safe, stay on country, care for family and get vaccinated."
Binjari and Rockhole community leaders were also angered by the false claims.
"We have been treated with a lot of respect and appreciate all the support being given by these support personnel people," they said in a statement.
"We are in lockdown because we're in the biggest fight of our lives. We're trying to keep safe. We're trying to do the right thing by the community and Katherine.
"People on social media saying that our people are being mistreated need to realise their comments are hurting the very people they claim to care about.
"We want people to respect our privacy and show respect for our feelings."
Robinson River community leader and NLC Deputy Chairman Dickie Dixon supports Mr Bush-Blanasi's praise of health workers.
"These guys didn't hesitate and stay outside – they came in and worked with the community and worked through this," he says.
The Australian Defence Force dismissed the social media claims as "wild".
"Defence is aware of social media posts claiming the Australian Defence Force is forcibly vaccinating or detaining members of the Australian community. These claims are emphatically false."
Chief Minister Michael Gunner's plan to combat clusters of covid among remote and vulnerable Territorians is to send in teams to carry out vaccinations.
"The most important public health measure you can do if you get a covid case in a remote community is to rush to that community with the vaccine," he says.
He bases his plan on modelling by the Doherty Institute, which showed "vaccination surges" would significantly decrease the risk, particularly in places where the majority of residents were yet to be inoculated.
An eight-strong "rapid assessment team" was flown more than 1000 kilometres to the Robinson River community as soon as the first case was confirmed and worked in 40C heat to drive the first-dose vaccination rate up to 100 percent within a couple of days.
Teams were also deployed when covid broke out in Binjari and Rockhole.
"It was good to see the government's covid response plans tested and how the rapid response teams worked with local community leaders," says Mr Bush-Blanasi.
He says the NLC's focus will remain on keeping Indigenous people safe.
The NLC chair says the omicron variant of covid is worrying.
"We don't know what's going to happen with that. We're all a bit frightened but we can get through this together."