Nicole Dunn Lawyers Pty Ltd
NICOLE DUNN LAWYERS
We're not a stuffy law firm, we're real people who understand Territory business issues.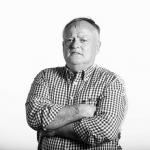 Words by

Nigel Adlam
Published

01 April 2021

Nicole Dunn has over 22 years of experience as a lawyer including 17 years working with Territorians and works almost exclusively in the area of workplace law. She has assisted hundreds of clients with employment and contractor issues and disputes. Nicole can assist your business from the pre- employment/engagement stage through to the end of the relationship and with everything in between. She has vast experience in matters before Territory Courts and Tribunals, as well as other jurisdictions, and understands the pressure and impact workplace issues can have on businesses when things do not go as planned.
Nicole's extensive experience in this ever-changing field is an invaluable asset for any business.
Mary Saliba is a lawyer and registered migration agent and has extensive experience in immigration law. Mary is a trusted advisor to many businesses and has assisted organisations ranging from large multinationals to small businesses manage their immigration needs. Mary provides straightforward, practical advice and representation on immigration law. She is the safe pair of hands any Territory business? needs when it comes to the complex and every changing area of migration law.