Business NT
NEW DAWN FOR BUSINESS
The Northern Territory's Chamber of Commerce has shrugged off more than 400 years of history to undergo a major rebranding and modernisation.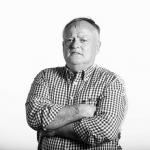 Words by

Nigel Adlam
Published

01 July 2020

It has become simply Business NT. The Territory's peak business representative body has forged a partnership with Business Australia, which will allow it to offer many more services to members. "We have refreshed the organisation so that we stay relevant to modern business needs and meet the expectations of our members," says chief executive Greg Ireland, who has decades of experience as a company owner.
"This rebranding is an opportunity to increase our already well-respected position in the business community – and we're all very excited about it. "We did a lot of consultation and found great support for change, for us to become more visible and more flexible." The first chamber of commerce was founded in France in 1599.
"Chambers have historically worked in the background, advocating for business in a fairly quiet, methodical way. But the business environment has changed, especially in the past decade, and we need to move with the times. "We need to grow with the business world. We need to provide tangible outcomes and benefits for our members. "We're a trusted partner with Territory business, not just a membership fee that has to be paid once a year."
The rebranding follows a major leadership overhaul – business owner Karen Sheldon has been elected president and Mr Ireland has taken over as chief executive. Business NT offers a range of advocacy, education and advice services. It is particularly strong on industrial relations – recognised as every business owner's greatest challenge – and has a dedicated Workplace Relations Division.
"The partnership with the national Business Australia means we can offer a much broader range of services, which would have been outside our capability before." says Mr Ireland. "These services will ensure Territory business gets the best support, education and advice. "We're increasing our activity and energy – and business people are already commenting on that in a good, positive way" Services will now include strategic planning, leadership training for directors and development for staff.
Mr Ireland believes the coronavirus crisis showed that Territory business needs greater forward planning. "Covid-19 was a real eye-opener – it showed that business is generally living from day to day, rather than planning for the future. We need to recognise the risks that may lie ahead." Business NT insisted that support for strategic planning was included in Territory Government grants.
"Business needs to build resilience and the only way to do that is by having a strategic plan, setting goals with measurable outcomes. We must be prepared for the next decade so that we come out of it stronger and better resourced. "Business NT wants to help Territorians do that." To join Business NT, visit businessnt.com TQ