CHIEF MINISTER
NATASHA FYLES: PROUD TO BE TERRITORY TOUGH
Natasha Fyles is a passionate social reformer. But she is fully aware that creating a better society – not leaving anyone behind, as she puts it – costs money. Lots of money.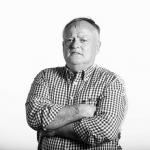 Words by

Nigel Adlam
Published

19 July 2022

Natasha Fyles is a passionate social reformer.
But she is fully aware that creating a better society – not leaving anyone behind, as she puts it – costs money. Lots of money.
And that's why when asked to name her No 1 priority as the Northern Territory's new Chief Minister she says without hesitation: "The economy."
A swag of major projects are ready to get under way, including the $300 million shiplift, the largest solar farm in the world, a low-emissions manufacturing hub at Middle Arm, an Aboriginal art gallery in Alice Springs, a third production train at the INPEX plant at Bladin Point and Santos opening up the Barossa gas field.
Many smaller but still significant enterprises have started, including a lithium mine near Darwin and a university campus in Darwin city centre.
And on top of all this economic development, the Defence Department is spending billions of dollars in the Top End over the next 20 years.
"It's a very exciting time for the Territory," the Chief Minister says.
Ms Fyles, who joined the Labor Party when she was only 15, was performing soccer mum duties for Mindil Aces on the Sunday and was made Chief Minister on the Friday.
"It was a surprise," she says.
Business people were wary when the former PE teacher was promoted to the top job by the ALP caucus on May 13.
After all, her job as Health Minister – a role she has retained despite former Minister Kon Vatskalis once calling it Cabinet's "poisoned chalice" because nobody goes to hospital for fun – made it difficult for her to spend as much time with business people as she would have liked.
But she enjoys getting to know small business owners in her Nightcliff constituency and cheered the business community no end when one of her first declarations as Chief Minister was to reaffirm the Territory Government's support for Beetaloo, the onshore gas project that could create more than 6000 jobs.
More than 99 percent of NT businesses are classified as small or medium-sized.
Ms Fyles says she recognises that a huge number of Territory firms are family affairs and that business people have to work incredibly hard and intelligently to make a dollar.
"We've got so much economic opportunity, which we can exploit while protecting our community and environment," she says.
"We have to get these key economic projects off the ground. We need to diversify our economy, we need to get away from the boom-and-bust cycle.
"I understand the difficult times our small business owners have been through. There are many big projects in the Territory and they will have a great flow-on effect for small businesses.
"I feel connected to business people. I enjoy speaking to a small business owner or tradie as much as I do to the chair of a bank.
"The economy is my priority. I want a strong economy and a community where nobody is left behind. I want a good, prosperous, safe community."
Ms Fyles says it was "hugely symbolic" that new Prime Minister Anthony Albanese flew to Darwin to officially announce the NASA rocket launch from the Arnhem Space Centre – and, in effect, the launch of a mouth-watering new industry.
"They used to say that the best way to see Darwin was from 41,000 feet," the Chief Minister says. "They don't say that anymore."
Natasha Kate Fyles was born in the old Darwin hospital 44 years ago and went to Alawa Primary, Sanderson Middle and Darwin High schools.
She gained a teaching degree from the University of Canberra and returned home to teach physical education at St Marys.
Ms Fyles was a competitive swimmer and qualified as a swimming coach instructor.
She still goes to the gym regularly.
After backpacking around the world for six months, Ms Fyles returned to
Darwin and became head of Royal Life Saving Society NT, delivering water safety programs in urban and remote Territory centres, and in East Timor.
Both her parents, Andrew and Cheryl, who still live in Darwin, were teachers.
Ms Fyles and her partner, Paul Archbold, have two children: Oliver, 12, and 10-year-old Henry.
The Chief Minister likes to say, with a wry smile, that she is "Territory tough".
She proved that in the 2012 election when she stood for Nightcliff following the retirement of Jane Aagard – even though she was 38 weeks pregnant.
Ms Fyles was encouraged to stand by then Chief Minister Paul Henderson who told her something that only a bloke would tell a woman ready to have a baby any day: "You'll be right".
And she was.
During the election campaign, she waddled from door to door, much to the delight of voters, especially women.
Ms Fyles won a relatively narrow victory, but has held the seat for Labor in the past two elections with 75 percent of the vote, the biggest majority in the Territory's 25-seat Legislative Assembly.
One constituent who knows her well says: "People see Natasha as a typical suburban mum – an active member of the community, soccer on Sunday, compassionate, friendly, concerned.
"And she is all those things. But she's also as hard as nails. She performs extremely well in Parliament. She takes no bull."
The constituent says many CLP supporters vote for her.
Ms Fyles and Mr Archbold endured terrible anguish when they discovered that their youngest boy Henry suffered from a spinal cord tumour.
There were times when they feared the worst.
The couple spent a significant amount of money sending their son to the United States for treatment by a world-renowned expert.
He was also treated at Royal Darwin Hospital.
"The people at RDH are fantastic," says Ms Fyles. "I can't thank them enough."
Henry will need treatment all his life – but he's fit and happy. And the vast amount of money that it cost to keep him safe seems irrelevant.
Ms Fyles acknowledges the leadership of Michael Gunner, the first Territory-born Chief Minister, especially during covid.
He appointed her Minister of National Resilience to work with the Federal Government at the start of the pandemic.
More than 60,000 people came to Australia through the Centre for National Resilience – the former INPEX workers' village known colloquially as the Howard Springs Hilton – including Olympians and refugees from Hong Kong.
"We found our confidence during covid," Ms Fyles says. "Suddenly we were in the international spotlight. It showed our resilience."
Natasha Fyles, soccer mum, swimmer, Nightcliff Tigers supporter and pro-business Chief Minister, accepts that being the boss of the Northern Territory is a gruelling and, in some ways, thankless task.
But she seems undaunted.
"I won't make everyone happy every day," she says. "But I promise you one thing – you'll get the most out of me."