National Critical Care & trauma Response Centre
MUMS STRONG IN THE FACE OF COVID
For women in the Pacific, the Covid-19 pandemic has come at a greater cost.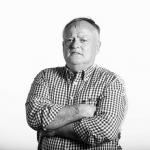 Words by

Nigel Adlam
Published

06 October 2021

As Fiji battles its second wave of Covid-19, expecting mothers have grown increasingly concerned for their safety and the risks around entering hospital in labour.
At this time, seven out of 10 pregnant women at Suva's Colonial War Memorial Hospital were testing positive for Covid-19 and, sadly, two died.
In late June, the Australian Government deployed an Australian Medical Assistance Team (AUSMAT) to Suva in Fiji following a request from the Fijian Government.
The focus was to support hospital staff and the Ministry of Health managing the increase in Covid-19 patients and deliver education courses to upskill frontline workers in infection prevention and control.
For AUSMAT midwife and Northern Territory remote nurse, Marlene Ball, her attention was on soon-to-be mothers and supporting staff in the maternity wards.
"The maternity wards in the hospitals are so well set up," she says. "In Lautoka, they had birthing suites for Covid-19 positive mums and suites separately for those testing negative. It was really well organised. We just needed the pregnant women to know they were in safe hands.
"The midwives have been doing an amazing job and encouraging all the new mums to get their vaccinations while in the hospital.
"They have been instrumental, and I am humbled to have worked alongside them."
As part of the mission in Fiji, AUSMAT outreach teams have worked alongside nine regional health clinics and district hospitals in Suva, Sigatoka and Lautoka to provide upskilling courses in personal protective equipment use, primary assessment and delivery of oxygen therapy, management of critically unwell patients and providing Covid safe patient care.
Since the arrival of AUSMAT, Marlene believes frontline workers have been reassured.
"I feel overall since AUSMAT has been present, healthcare workers and patients are feeling safer all round," she says.
"When I first arrived in Suva, I was working with the outreach team visiting health clinics and hospitals, and the staff at each location were so eager to learn and so appreciative AUSMAT were there."
While working within the Neonatal Intensive Care Unit, Marlene says she has had the opportunity to foster beautiful relationships with the mothers, and says she's witnessed incredible strength and resilience from everyone she's met on deployment in Fiji.
"As I have been working and supporting the antenatal wards, I have been popping my head in to visit new mums. They are so excited to show off their new bubs.
"It's been wonderful working with all of these mothers. Even the mums who have tested positive to the virus are so resilient. They are not staying home now – they come into the hospital. They know we are here to look after them."
As the Fijian vaccination program nears 50 percent of the population being fully vaccinated, AUSMAT will continue to support and assist local hospitals and health centres, with a continued focus on PPE education and management of Covid-19 patients.
Marlene, who ordinarily works as a remote nurse in Borroloola, is excited to share the stories of strength and resilience of the Fijian people with her own community.
"I feel the Fijian people have managed every situation that's come their way and been strong and pushed though," she says. "It's been absolutely amazing.