McArthur River Mine
MRM'S HARD WORK PAYS OFF
Global resources company Glencore devoted four years of hard labour and $20 million to ensure the waste rock management plan at McArthur River Mine was world class.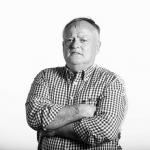 Words by

Nigel Adlam
Published

01 October 2019

It was well worth the effort. The Federal Government has given approval for the giant zinc and lead mine to continue operating until 2047. This was followed by the Northern Territory Government approving the mine management plan.
Greg Ashe, Glencore's chief operating officer for zinc assets in Australia, told the Mining the Territory conference in Darwin that the NT Government go-ahead was an important step forward.
"We understand how important it is to get this right," he said. "It is not only important to Government – it is also important to us and it's critical for the environment and community."
The independent NT Environment Protection Authority says in its assessment of the waste rock management project that the McArthur River is in "good condition".
"Maintaining river health must be the central focus for all future stages of the mine," it says.
McArthur River Mine, which is 970 kilometres south-east of Darwin and 65 kilometres south of Borroloola, operates 24 hours a day, seven days a week. Glencore exports the mineral concentrates from the Bing Bong Loading Facility, 130 kilometres to the north.
Mr Ashe told the Mining the Territory conference that the open-cut mine makes a substantial contribution to the local economy – it's a $460 million-a-year business.
The mine employed more than 1000 workers in 2018, paid $84.7 million in wages and salaries, spent $321.4 million on goods and services, including using 500 Territory businesses, and invested nearly $60 million on capital works.
MRM accounts for 20 percent of the mining activity in the NT; it has been operating for 24 years and has an expected mine life to 2038 with a further 10 years for reprocessing tailings.
Mr Ashe said the mine had faced challenges. "But that's okay because Territorians are known for their innovation, tenacity, persistence and resilience."
The mine had to develop fine grinding technology to unlock metal in the ore, which is "close to the consistency of talcum powder".
"This is world-leading technology – developed right here in the Territory – which is now used all over the world."
He said MRM also successfully diverted the McArthur River – "and have put in place a comprehensive rehabilitation and monitoring regime to ensure the health of aquatic and ecological systems".
"Maintaining the good health of the McArthur River is our highest environmental objective."
Mr Asche outlined what it meant for the mine to have a "clear path forward" following the Federal and Territory government approvals:
The ability to continue to employ 1000 workers.
The ability to help more Territorians who are eager "to get their foot in the door of mining", including traineeships and apprentices to local people.
The ability to continue to spend more than $400 million a year, much of it in the NT. TQ