Anindilyakwa Land Council
MINE NEARLY READY TO GO
Traditional owners on Groote Eylandt hope to start mining manganese on their own land by mid-2022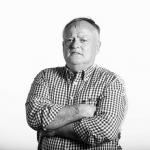 Words by

Nigel Adlam
Published

01 January 2021

Tony Wurramarrba, chair of the Anindilyakwa Land Council, says islanders are excited by the prospect of operating a mine.
"People realise that it's a great opportunity for us," he says. The land council has formed a new company, Anindilyakwa Advancement Aboriginal Corporation, which is registered as Winchelsea Mining.
A joint venture with a Chinese investor has completed a measured resource of the project.
Winchelsea Mining is looking to buy out the Chinese share of the company, which would lift the share owned by Traditional Owners from 60 percent to more than 90 percent.
The Chinese investor has put more than $11 million into the project.
"We would prefer this arrangement rather than a superannuation or equity company getting involved," says land council chief executive Mark Hewitt.
"The Chinese investor is a decent and ethical man. We have been very happy with our dealings with him." Winchelsea is also working with the Northern Australian Infrastructure Facility to lend it the $100 million to develop the mine.
Traditional Owners are advised that the open-cut project will be profitable enough to repay the loan within a few years. Only 5 percent of the profits will go immediately towards community projects.
The rest will be into the Anindilyakwa Future Fund, which holds about $200 million – but accountants say it must be built up to $550 million so the interest can be used to keep important social and economic community programs going when mining royalties from the Gemco operation come to an end in about 12 years.
"Royalties are used for critical infrastructure, such as roads and tracks to country, sport and recreation, and education," says Mr Hewitt. The Indigenous-owned manganese mine is on the small Akwamburrkba Island, formerly known as Winchelsea, which sits a mere 15-minute boat ride from Groote.
Manganese is valuable as a so-called transition metal used to make steel. It is visible on 30 percent of the surface of the 20 square kilometre mine exploration lease.
The Territory Government is supporting the mining project as part of an agreement with the land council to hand greater control of services to the Anindilyakwa people.
Chief Minister Michael Gunner has said that the mine will have to go through all the normal regulatory approval processes.