Hohn's Anything Metal
METAL MAGIC
Hohns Anything Metal in Katherine have been supplying quality Australian made metal products and creating masterful structures across northern Australia and Territory-wide for nearly 40 years.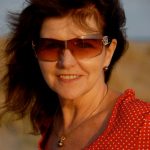 Words by

Nannette Holliday
Published

01 July 2020

"We stock a wide range and work with top quality Australian steel, stainless steel and aluminium," says owner Craig Hohn.
They can fold, cut, bend, drill, mill it and more — as they say, they can do anything, even repair or modify anything metal. "We're the only Katherine steel supplier that can also cut and fabricate to a customer's specifications.
Our workmanship is guaranteed." After working at Metalmaster for 11 years, Terry Hohn and his wife Dianne bought the business in 1982. Only Craig, the oldest of their three sons, had the vision and interest to keep the business in the family name.
Beginning his apprenticeship in 1992 after completing Year 12, he graduated as a qualified sheet metal fabricator in 1996. Craig worked his way through every aspect of the business, including administration, accounts and sales, and continues to train others in the trade today. In 1999 he met Polly, who was the chef at Knotts Crossing.
"While pregnant with our first child in 2002 she began working in the office doing accounts and administration with my mum," he says. "My parents were old school. Everything was paper-based. Each time they'd go away we'd change a few things. It wasn't easy. They weren't keen on change."
After finally purchasing the business in 2010, Craig and Polly quickly computerised the purchasing, sales and accounts. They invested heavily in new equipment while maintaining and upgrading older equipment, such as the 30-year-old guillotine, and are constantly looking for ways to improve efficiency.
"Our staff are No 1. They're like family. Retention of our apprentices is higher these days too." The small team of 10 at Hohns Anything Metal are highly skilled, friendly and service-orientated. The trade qualified welders and fabrication engineers take pride in their craft and are renowned for their creative abilities and friendliness.
In 1999, Craig made and installed the Katherine Town Square clocktower. The waves represent the town's 1998 flood water height. While the clocktower will not remain after the square's redevelopment, there are still many Hohns creations around Katherine and the Top End.
These include street seating, rubbish bins, sports grandstands, bus shelters, shade structures, the Cenotaph bell tower, Low Level bridge walkway, works at RAAF Tindal, the Parks and Wildlife Reserve barbecues and more.
"If its metal, it's probably a Hohns Anything Metal creation," he says. "Our team love a challenge, and there's nothing more satisfying than bringing an idea to life." TQ