Civil Contractors Federation NT
MEETING THE CHALLENGES AND RECOGNISING THE BRILLIANCE
People underestimate the ability of Northern Territory industry. They question its capability to deliver national and international standard projects.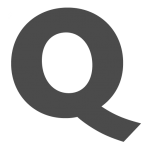 Words by

Tom Harris
Published

01 April 2021

People underestimate the ability of Northern Territory industry. They question its capability to deliver national and international standard projects.
But the fact remains we live and work in some of the most difficult terrains in the country and, therefore, we have finely skilled operators who deliver.
Each year, the Civil Contractors Federation of the Northern Territory recognises the skill it takes to deliver the infrastructure that underpins the NT economy through our annual Earth Awards.
The awards recognise excellence in civil construction for projects from less than $2 million to projects with a value greater than $75 million. The evening also recognises individual achievement through the Trainee and Apprentice awards as well as the Subcontractor of the Year. This year we are also introducing a Traffic Management Project of the Year award.
CCFNT members face a diverse range of infrastructure projects – Sitzler was a finalist in three project categories last year, covering three project spectrums. They were successful in winning two of those categories – Project up to $2 million and Project $10-$30 million.
In a project up to $2 million, Sitzler was awarded the contract to undertake early works in support of proposed mining on Winchelsea Island, just off the coast of Groote Eylandt.
With the island uninhabited and lacking infrastructure, access was achieved by the construction of a 5 metre-wide, 120-metre-long temporary barge landing built using dumped rock. During construction, Sitzler offloaded more than 2000 tonnes of dumped rock from barges positioned out at sea for construction.
In the $10-$30 million category, Sitzler proved its capability with the Rapid Creek Flood Mitigation Project. A 4 metre-deep, 95,000m3 capacity detention basin, with water-retaining flood embankments at 6 metres high, was then adapted for storage of floodwater and controlled release into Rapid Creek.
BMD won the $2-$5 million Project category with the $2.7 million Zuccoli West Sewer Pump Station. With zero incidents recorded over the 18,471 hours worked, BMD was praised for its construction methodology, practices and high standards to ensure a well-engineered quality pump station.
Meanwhile, in the $30-$75 million project space, Territoria Civil delivered a landmark project, Garramilla Boulevard and Tiger Brennan Drive Stage 3, ahead of schedule. This is the third arterial access road into the centre of Darwin.
The project was an initiative of all three levels of government. During construction, it supported more than 1039 local jobs across 144 local subcontractors and 240 local suppliers. And it was completed seven months ahead of schedule.
Other finalists for last year's awards included, Advance Civil Engineering – Nitmiluk National Park – Construct New Jetty, DCT Australia – Galiwinku-Subdivision Civil Works and Services, Aldebaran Contracting – Tablelands Hwy Stage 1 and 2, Downer – Ayers Rock Airport Upgrade, Sitzler Pty Ltd – Delamere External Civil Works
Last year's individual winners were varied. They came from a variety of CCFNT members and all play different roles in the delivery of infrastructure projects.
These included Dean Ayson from HiQA Geotechnical who was recognised as the First Year Apprentice of the Year; BMD's Toby Smith who was the NT's Mature Age Achiever; the Indigenous Trainee of the Year was Newton Roddenby from HiQA Geotechnical and for the first time we recognised the ability of two people in the Rae Snodgrass Apprentice of the Year Award. This prestigious award was won by Andrew Creber from Hastings Deering and Hayden Green from Aldebaran Contracting.
HiQA Geotechnical won the Subcontractor of the Year Award.