City of Darwin
MAKING DARWIN A GREEN CITY
The City of Darwin is leading the way in combating climate change.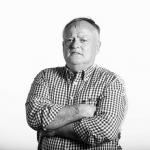 Words by

Nigel Adlam
Published

01 January 2020
Lord Mayor Kon Vatskalis and the 12 aldermen are determined to create a cool, green city with sustainable infrastructure.
The City of Darwin is aiming for zero emissions by 2030.
"We need to take action to immediately reduce emissions, find ways to capture carbon from the atmosphere and look for ways to adapt to the unprecedented changes in our climate," says Lord Mayor Vatskalis.
The Bureau of Meteorology warns climate change will cause more severe cyclones in northern Australia.
"Events such as cyclones, floods and fires cause widespread damage – to property, families and our social fabric. It is critical we take action immediately to address issues we face now and in the future."
The Lord Mayor declared a Climate Emergency on July 31 and the council is now recruiting a Climate Emergency Officer.
Council strategies include committing $5.8 million in the 2019-20 budget to tree planting and beautification of Darwin.
About 3500 trees have been planted so far and there are plans to plant 7000 by the end of the financial year.
Many of the trees are being planted by children.
The City of Darwin has swapped about 8700 streets light to environmentally friendly LED, which will reduce carbon emissions by 75 percent, reduce costs by 50 percent and produce carbon credits to be traded on the open market.
About $3 million has been committed to coastal erosion management and investment in rooftop solar across most council buildings over the past few years is saving ratepayers $400,000 per annum.
Single-use plastics are being phased out across all City of Darwin venues, which has been welcomed by the community – market stallholders and food van operators are switching to compostable and reusable containers.
The Lord Mayor's Climate Change Roundtable on December 4 was well attended and Mr Vatskalis spoke at the Urban Design and Heat Mitigation in the Tropics symposium on December 12-13.
The City of Darwin is working with CSIRO and the Living Lab through the Darwin City Deal on a range of initiatives to make Darwin more liveable, such as using technology to lower street-level temperatures.
To cap off a string of climate change initiatives, City of Darwin has recently awarded their largest ever contract, to manage the Shoal Bay Waste Management facility, to Veolia.
Major environmental and operational improvements are expected over the course of the seven-year contract, including the diversion of waste material from landfill, commercial production of organic compost for local markets and cutting costs through international best-practice management.
City of Darwin Chief Executive Scott Waters says: "The awarding of this contract to Veolia, who are recognised as world leaders in waste management and environmental services, hails a new era in waste management in the greater Darwin region and highlights the importance Council is placing on reducing emissions.
"By increasing diversionary activities at the site, Council is looking to promote efficiencies and encourage recycling and reuse of materials throughout our local economy." TQ