POWER AND WATER CORPERATION
MAKING BETTER USE OF WASTE
A ground-breaking project to develop an efficient, low-cost, low footprint wastewater treatment process is underway in Darwin.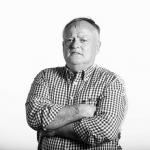 Words by

Nigel Adlam
Published

04 July 2021

The project is a collaboration between Power and Water, the Queensland Government, the University of Western Australia, the University of Queensland, Advanced Water Management Centre, Aquatec Maxon Group and Urban Utilities.
The Federal Government, through Cooperative Research Centre funding, is contributing $1.4 million towards the $5.1 million national costs with the other project partners sharing the rest.
The Power and Water Corporation is trialling this technology at its Leanyer Sanderson Wastewater Treatment Plant over the next 12 months gathering tropical wet and dry season data.
The use of waste stabilisation ponds is the most extensively used technology worldwide for treating domestic, industrial and agricultural wastewater.  Power and Water has over 70 waste stabilisation pond sets across its asset portfolio in urban and remote centres.
Although the ponds are an efficient low-cost technology, they can at times provide operational challenges. Some of the water is recycled for use in irrigation – but at a relatively high cost.
The benefits of this innovative technology include:
improved and reduced effluent quality at the discharge point
a reduction of pathogens, such as E. coli
reduced plant footprint in both number and size of wastewater ponds
cutting the amount of effluent going into the environment
reduced amount of sludge produced.
"It's an exciting project," says Skefos Tsoukalis, Power and Water's Senior Manager Assets. "There are many potential benefits that could be realised from using this technology."
He says if the Darwin trial is a success the new system could be used throughout the corporation's chain of 50 treatment plants, which range from the largest at Leanyer to small ponds serving regional communities of only 200 people.
"Early results at Leanyer are very encouraging," says Mr Tsoukalis.
A similar version of the technology is operational overseas and used mainly in South America.
"We are adapting technology to Australian conditions, more broadly the range of environmental conditions present across the Northern Territory where we operate.
"Tailoring innovative systems to work efficiently and effectively from the steamy tropics to the arid zone of Central Australia is standard business for Power and Water.  We've become very good at that."
Power and Water treats over 28 billion litres of wastewater every year across all its urban and remote sites. 
KEEPING WATER CLEAN 
An innovative project aims to ensure every Territorian has access to that most precious of things – safe drinking water.
In collaboration with the University of New South Wales, Power and Water has a trial underway for an emerging technology called membrane Capacitive De-ionisation – mCDI for short.
The cutting-edge electrochemical water treatment process is showing promising results in reducing dissolved solids, hardness, nitrates, fluoride and other naturally occurring elements present in the environment.
It is a low-cost, low-energy, low-waste, easy-to-operate alternative to contemporary technologies, which can be complex, expensive and require frequent time-intensive maintenance.  
Power and Water is running the six-month trial alongside the existing water treatment system at Ali Curung, 380 kilometres north of Alice Springs.
The Indigenous community was chosen for the project because of relatively high salinity, nitrate and fluoride in the raw groundwater.
Providing safe, clean drinking water in remote communities is an enduring challenge that Power and Water faces on a daily basis.
Coming from groundwater sources, at various depths and in different geological environments, means the water can be of varying quality and is likely to contain levels of minerals leached from the surrounding rocks and soil.
A team from the University of New South Wales and Power and Water is using the new technology to remove salts from the groundwater and compare the performance of the mCDI unit – in water quality, energy consumption, maintenance costs and reliability in hot weather, high hardness water and unstable power supply – with the conventional electrodialysis reversal (EDR) plant currently operating in the community.
The EDR plant produces a high-quality drinking water for the Ali Curung community.  Engaging the community has been an important step in the trialling of the new technology. 
 Water quality specialist Jessica Huxley says the aim of the trial is not only to improve the water quality by removing naturally occurring contaminants, but also to make it taste better.
"Water supplies may be clean but not particularly palatable," she says.  
"This research and development project shows Power and Water's commitment in providing safe good quality potable water," says Ms Huxley.  
"We want to help develop a robust water treatment process that would be suitable for application in the most remote places."
If the mCDI project is successful, the technology could be applied in remote communities across the Territory.