LOOK AFTER YOUR LOOKS
Leading "cosmedic" practitioner Dr Irene Kushelew has one of the most compelling marketing lines: "invest in your skin – it's going to represent you for a very long time."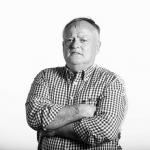 Words by

Nigel Adlam
Published

30 March 2023

And experience matters – she has given thousands of patients a refreshed outlook on life in the past 35 years.
Dr Kushelew specialises in facial rejuvenation using non-surgical anti-wrinkle injections and dermal fillers.
She works out of Ella Baché in Fannie Bay Darwin, Beauté on The Mall and Kendra's Ultimate Beauty in Alice Springs, and Beauty & Medicine in Adelaide.
Anti-wrinkle injections and dermal filler treatments are effective in experienced hands.
Anti-wrinkle injections temporarily relax the targeted muscles, softening existing wrinkles and preventing new lines from forming. Generally, the treatments last about three-four months.
"I use the most popular and effective anti-wrinkle injections" says Dr Kushelew.
The injections use a natural product, which can soften frown lines (vertical lines between the eyebrows), horizontal worry lines, crow's feet, lip flip to enhance upper lip volume, eyebrow lifting, mouth frown, or sad mouth, neck bands, also called platysmal bands, chin crease, nasal tip lifting, bunny or nasal lines, and a gummy smile.
The Nefertiti lift, named after the beautiful Egyptian queen, who had a reputation for her beauty, is also a popular treatment to create a smoother jawline.
Dr Kushelew also uses the product for some medical indications, such as to relax the masseter muscles, which cause bruxism or tooth grinding.
This treatment is done for three reasons:
Cosmetic – to re-shape and slim the lower part of the face if the face is square
If it is causing pain in the jaw or the temples

If it is causing dental problems, such as breaking teeth or wearing teeth away. Often, having the treatment can replace a mouthguard.
The product can also be used in migraine prevention in certain patients. A full medical assessment is required to see if this treatment would be suitable for the patient.
Also, the treatment called Haytox can be used to help allergy sufferers with hay-fever using small amounts, sprayed into the nose – no injections required.
Dermal fillers, which are often referred to as the "liquid facelift", are injectable fillers that can fill facial hollows, add volume, lift sagging skin, and redefine facial contours. They are made from the compound found naturally in the human body, hyaluronic acid, which helps attract and maintain hydration in the skin.
Hyaluronic acid is a complex sugar molecule, which is manufactured by a process of fermentation, and is not animal derived.
The fillers are hydrophilic, meaning hydro (water), philic (loves), so the more water a person drinks, the better the result will be, and the longer the filler will last. Generally, the fillers can last from 12-24 months.
A range of fillers available to treat certain areas are used and these are discussed with the patient.
Dr Kushelew, who has a national reputation as an expert in dermal filler treatments, can deliver an eight-point facelift for full facial transformation or use several well-placed injections to make minor, though effective, alterations in appearance.
She is one of Australia's top trainers in cosmetic medicine and has conducted thousands of training sessions in cosmetic techniques for doctors and nurses. She has been a trainer with the company that manufactures anti-wrinkle injections for 23 years and a trainer with the Australasian College of Cosmetic Surgery and Medicine for many years. She was the college's first female president 2018 to 2020.
Dr Kushelew always refers to those she treats as her patients, rather than her clients.
"One of my key points of difference is that after a free individual assessment I ask the patient what they think is appropriate for them. What is right for one patient is not necessarily right for the other.
"I believe that people have come to me for advice as a doctor, and that is why I like to call them my patients and assess and give advice as to what is correct for them.
"I believe in booking long appointments, especially for facial fillers – it's a procedure that needs to be done with great skill.
"My patients never get the feeling that I'm rushing their treatment. I make sure that they never get stressed, and I ensure the whole procedure is a very comfortable treatment for them.
"Often younger patients want to come and have their looks enhanced, a process I call 'beautification', where we may enhance their look with lip or cheek enhancement, while other patients may want to come and look more rejuvenated.
"A good cosmetic result is when you look more glamorous or feel totally refreshed. Most patients want to have a look that looks totally natural.
Other patients may want to have a fuller result, particularly younger patients."
Anti-wrinkle treatments generally take 10 to 15 minutes to perform. Dermal filler treatments generally take 30 to 60 minutes.
The treatments are not only for women – an increasing number of men are seeking treatment.
As Dr Kushelew says: "Your face is important – trust a professional with experience."
In 1996, while living in Adelaide, she became the first practitioner to start using cosmetic anti-wrinkle injections in South Australia. She has been using dermal fillers for 35 years, but the fillers have changed dramatically and improved, and she uses the latest and best fillers available on the market.
Dr Kushelew attends national and international forums to keep up to date with the latest technology and aesthetic advancements to deliver the most effective and trusted solutions in non-surgical rejuvenation.
But wherever she goes, Darwin is always home.
"My husband Jon and I have lived in Darwin for 11 years and we totally love it."
---
CONTACT
Dr Irene Kushelew
0425 075 500
instagram.com/drirenekushelew
drkushelew.com