Core Lithium
LITHIUM PROJECT SUPER CHARGED BY TESLA PARTNERSHIP
The Northern Territory's newest mining project and one of the world's most valuable and charismatic auto brands have forged a partnership that will contribute to making life greener and cleaner on a global scale.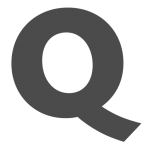 Words by

TQ Staff
Published

05 April 2022

Core Lithium has signed a legally binding deal with US-based electric car manufacturer and clean energy company Tesla for the supply of lithium spodumene concentrate from the Finniss project,situated only 88 kilometres south of Darwin.
The mine will supply Tesla up to 110,000 tonnes of concentrate over four years from mid 2023.
Alongside its existing offtake agreements with Yahua and Gangfeng, the vast majority of Core's initial forecast export lithium is now spoken for – with more exploration taking place to meet the growing global demand for this precious mineral.
Finniss' total ore reserves and resources are estimated to support at least a 10-year mine life.
Tesla may also support developing a Territory-based lithium chemical processing plant, which would enable further downstream processing to take place in Australia and create a product more readily usable for battery production.
Core Lithium Managing Director Stephen Biggins says: "Core Lithium is thrilled to have reached this agreement with Tesla and looks forward to further growing this relationship in the years to come.
"Tesla is a world leader in electric vehicles and its investment in offtake and interest in our expansion plans for downstream processing are very encouraging."
The partnership follows Core's announcement of a final investment decision in September to begin development of the Territory's first major new mine in more than a decade.
Construction of the mine is now underway.
Core Lithium, which has been awarded Major Project Status by the Federal Government, is the only Australian company forecast to start production in 2022.
The project will create 250 jobs during construction and operation As Australia's newest and most advanced lithium project listed on the ASX, Finniss will take advantage of high lithium prices and increasing demand.
It is recognised as low-risk, cost effective, and has arguably the best logistics chain to markets of any Australian lithium mine.
"The project has been subject to environmental approvals and monitoring, in line with relevant legislation, and we are absolutely

committed to meeting or exceeding those commitments," Mr Biggins says.
"But more than that, we want to do the right thing by Territorians. The community can have confidence in us and trust that we will uphold our environmental, social and cultural obligations.
"We know it will be our actions at the Finniss Lithium Project and in the community that will ensure we earn and maintain that trust. And that is why we are working hard to ensure the community's priorities and concerns are reflected in how we operate.
"This extends across all areas of the project, from working with the local Kenbi Rangers to relocating plant species, to water quality monitoring and sustainable resource use.
"We're able to use existing roads, plug into existing power sources, draw water from an existing dam created in the 1980s for older mining projects and employ a local workforce, which means we're not creating an extra mining town or relying on FIFO workers and the environmental impact that remote workforce brings."
Core has partnered with global environmental and sustainability consultants ERM Group to provide a carbon footprint evaluation, life cycle analysis and sustainability assessment for the project.
A greenhouse gas assessment of the first seven years of the mining operation found that it compares well with spodumene concentrate projects in Western Australia.