CHAMBER OF COMMERCE
LEADING RECOVERY
The new Board at the Chamber of Commerce is champing at the bit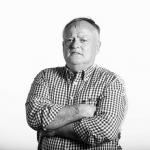 Words by

Nigel Adlam
Published

01 January 2021
The new Board at the Chamber of Commerce is champing at the bit – eager to represent the Northern Territory's business community in the strongest possible way as the economy recovers from the coronavirus and recession.
Chamber President Karen Sheldon says the strength and diversity of the Board is shown in its regional diversity and broad industry representation.
"As re-elected President, it is an honour to be part of such a forward-thinking and experienced Management Team and Board of Directors, with so many strong and diverse skill sets.
"We are all focused on moving the Territory forward, maintaining our unique Territory lifestyle and providing proactive advice to governments based on business advice from our members."
Ms Sheldon congratulated retiring Board members Alex Brown and Brett Hagan for "setting the scene" for the Chamber's increasingly strong business representation and voice.
KAREN SHELDON AM
President | Karen Sheldon Group
Karen started her Northern Territory journey as a young bush cook at the remote Barrow Creek Hotel 50 years ago where she spent five years learning about and gaining profound respect for Aboriginal culture from the Kaytetye people and developing the skills of her craft in cooking. Since then, she has developed multiple small businesses in the Territory, including the iconic multi award-winning Dolly Pot Inns in Tennant Creek and Darwin. In 2006, a staff buy-in to her catering business in Darwin saw new Directors Amanda Swift and Sarah Hickey oversee the development and growth of the Karen Sheldon Group, including a registered training organisation and Indigenous employment panel membership with Australian Government contracts. In 2017, Karen Sheldon Group developed Saltbush Social Enterprises, a not-for-profit organisation.
SHAUN PEARCE
Vice President | Ironbank Aboriginal Corporation Darwin
Shaun is chief executive of Ironbark Aboriginal Corporation, a not-forprofit organisation in the employment and training sectors. His 25 years of managerial experience comes from a range of fields, including manufacturing, tourism, specialising in the field of Indigenous tourism, hospitality, Indigenous education, training and employment. His experience as a business owner includes setting up and selling a successful online print company.
ROLAND HOUREAU
Vice President | Finance | INPEX
Roland is General Manager, Northern Territory at INPEX. He began his career in the resources industry in the mid-1990s working for Western Mining. He then worked with Bechtel for a decade in a range of leadership roles on mega-development projects across Australia and Oceania. He holds a degree in International and Public Relations, and a second degree in Master's Project Management from the University of Southern Queensland. Roland is married to Catherine and they have two children, Evie, who is eight, and six-year-old Louis.
DAVID BATIC
NT Airports | Alice Springs
David has worked in the defence and civil aviation industries for more than 35 years. Before becoming General Manager of Alice Springs and Tennant Creek airports, he was General Manager Aviation Operations at Townsville, Mt Isa and Longreach airports. He is Chairman of Tourism Central Australia, Chairman of the Central Australian Chamber of Commerce, Chairman of Desert Knowledge Australia, inaugural Chairman of Alice Springs Major Business Group, Board member of the Regional Economic Development Committee, Alice Springs Vibrant CBD Committee Member and President of the Alice Springs RSL.
KATHRYN STENSON
GTNT Group
Kathryn's passion for training has driven her career in the training and employment industries. She is Chief Executive Officer of Top End Group Training, trading as GTNT, a multi-faceted organisation that began in Darwin as a group training organisation in 1989 but now also includes a local café and an international education company, the Australian Skills Institute. The organisation is now the largest group training organisation in the Territory, with offices in Darwin, Katherine, Tennant Creek and Alice Springs. It is in partnership with 106 businesses and hosts more than 300 apprentices and trainees.
RYAN SANDERS
HWL Ebsworth
Ryan is one of the Darwin-based partners of Australia's largest legal partnership, HWL Ebsworth Lawyers. He focuses on commercial dispute resolution and insolvency, but has a diverse client base, including finance, local government, insurance, workers' compensation and native title. His wide range of legal expertise provides valuable insight into a limitless array of local market sectors. And his exposure to insolvency and debt collection instils in him an enviable (or perhaps unenviable) level of understanding of the issues affecting those who are most affected by economic downturns.
ANYA LORIMER
Campaign Edge Sprout
Anya is the senior creative director of Campaign Edge Sprout, the Territory's largest and most awarded full-service creative agency. She has lived in Darwin since 1995 and has two decades of directorship experience. She is one of the most experienced creative directors and strategic marketing professionals in the Territory – a big thinker who has kept her companies relevant, progressive and innovative. Anya created Territory Q and Territory Taste magazines, both produced, selffunded and distributed by Sprout. She has innovation patents specialising in Indigenous communication tools with OneTalk, which featured on SharkTank. Anya is Chair of the Darwin Area Regional Reconstruction Committee.
STUART KENNY
Territory Instruments
With 21 years' experience in Northern Australia, Mr Kenny has had roles in the pastoral, agriculture, defence and manufacturing sectors, and is the former Chief Executive of the Northern Territory Cattlemen's Association. He operates Territory Instruments, a calibration and instrumentation business involved in the oil and gas, health, aviation, resources and defence sectors.
MATT PUNCH
KPMG Darwin
Matt is an Associate Director in the Enterprise Advisory practice where he helps small, medium and large businesses, Indigenous organisations and governments with the development and implementation of strategies, business plans, feasibility studies, policies and best-practice governance. Formerly a practising lawyer, he has extensive industry and regulatory knowledge from having worked with mining, cattle and infrastructure projects across northern Australia. Immediately before joining KPMG Darwin, Matt spent three years working as an adviser to several Territory Cabinet Ministers.
STEVEN ROONEY
McArthur River Mines
Steven is General Manager of McArthur River Mining, where he heads up the worldclass lead-zinc mine. He oversees the 1200-personnel operation and is responsible for large capital and operational budgets, as well as the business's social licence to operate. Steven's key priorities for McArthur River Mining are local procurement, gender diversity, community engagement and local Indigenous employment, while continuing to run a world-class business that is cashflow positive through all cycles.