Chief Minister's Export And Industry Awards
LEADING EXPORTER FLYING HIGH
A company that stores planes at Alice Springs Airport has won the Northern Territory's most coveted business award.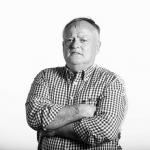 Words by

Nigel Adlam
Published

06 October 2021

Asia Pacific Aircraft Storage was named Seven Darwin NT Exporter of the Year at the Chief Minister's Export and Industry Awards.
It is the only aircraft storage and maintenance company in the Asia Pacific region – and is competing successfully with major operations in the United States.
The business exports its services to a growing number of clients and has customers in New Zealand, Singapore, Nauru, Ireland, Iceland, Hong Kong and the United Kingdom.
Alice Springs was chosen for several reasons, including the dry Centralian being perfect for protecting aircraft from corrosion; no ban on night-time flying; proximity to the AustralAsia railway and the length of the runway.
Asia Pacific Aircraft Storage scored a major success in the past year by winning a contract to store 86 aircraft from Hong Kong for Cathay Pacific.
This spurred the company to carry out stages 2, 3 and 4 of upgrading the facility in Alice.
The $12 million work increased capacity from 25 aircraft to 160.
The company can store the largest aircraft in the world.
Australian Blue Cypress, an essential oils exporter owned by Vince and Maryann Collins, scored a hat-trick by taking home the International Business Council NT Manufacturing & Advanced Materials Award after winning in 2018 and 2019.
Wellbeing company Hinwood won the Department of Industry, Tourism and Trade Emerging Exporter Award.
Monsoon Aquatics, which exports live coral and fish, added to its haul of awards over the past few years, by winning the Darwin Port Agribusiness, Food and Beverages Award, and the Territory FM Small Business Award.
Katherine-based solar and electrical services company Northern Renewables won the Manufacturers Council NT Local Content Award and Karen Sheldon Training a commendation.
Thamarrurr Plums, which are high in vitamin C, won the INPEX Indigenous Business Award and Rusca Developments won the INPEX Indigenous Business Award Commendation.
The awards are sponsored by the Territory Government and managed by the Chamber of Commerce's Manufacturer's Council.
Chamber chief executive Greg Ireland says: "Chamber NT celebrates the winners of the 2021 Export Awards.
"These businesses are the leaders of the Territory's export and trade community, and this awards program recognises their achievements of building new market opportunities.
"In a significantly challenged environment, they continue to create, innovate, and demonstrate loyalty to their products, services, and customer base across the globe."
The awards ceremony was held at Mindil Beach Casino Resort in Darwin.