LAWYERS: GUARDIANS OF OUR RIGHTS
I have a simple strategy with law and your legal problem. But I'm not going to tell you what it is because you haven't yet engaged me.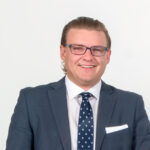 Words by

Luke Officer
Published

02 October 2023

I tell every client that "your problem is my problem." What I can also say is that my philosophy derives from advice a senior and experienced silk gave me when I started out nine years ago. He said: "You'll win 99 percent of your cases right at the beginning, because that's usually when someone on the other side stuffs it up."
It's true.
I practise in a variety of areas, including advising major organisations.
I have been fortunate to appear in some of the biggest, complex, long-running and high-profile cases in that time, but my success is also attributable to another simple philosophy.
Opportunity, motivation, hard work, luck, anxiety, determination, luck, grit. Yes, I use the word luck twice in a homage to one of my university tutors who once graded me down on an assignment because of "poor expression."
Lawyers are the last guardians of an individual's rights, and it's something I take seriously, something I fiercely protect, and it's taken me all over the country with significant success.
In 2016, I attended a correctional facility in Adelaide to advise officers following a most unusual and extraordinary event in the prison. At the time the prisoner was still alive but in hospital. More than 20 major crime detectives from homicide were present, plus internal corrections investigators and police corrections investigators.
We were not allowed to view the CCTV footage. We had very little information to go on, and conflicting versions of the state of the prisoner's life. The prisoner died three days later.
Over the next five-six hours we had to advise about 40 officers. They all exercised their right to silence. A coronial followed, and eight years later, after 76 sitting days, a Supreme Court judicial review – the prisoner had a heart attack. Not one adverse finding against our clients.
One silk said to me: "That was ballsy."
In the middle of that inquest I flew to Alice Springs to advise Constable Rolfe following the shooting death in Yuendumu after speaking with him on the phone the night it happened.
He was charged with murder four days later. He gave his version of events for the first time during his criminal trial. The unnoticed weight in all of that was not just the fact of trying to ensure your client doesn't get a life sentence, but the expectation of 67,000 police officers around Australia depending on you and the legal team for an acquittal so they could go about their jobs the next day.
In a job where I frequently represent police officers and their affiliated unions, my whole professional reputation was on the line. A short trip to the High Court to preserve the good faith defence, and then the acquittal. Justice prevailed.
I'm now representing Constable Rolfe in the long-running inquest in Alice Springs.
Before Constable Rolfe's trial we acted for a police officer in Western Australia also charged with murder. His trial ran and finished before Constable Rolfe's – with an acquittal. No pressure.
Our firm also took on ICAC in one of the biggest prosecutions in South Australia following an investigation wherein six police officers were charged with various offences. They were all either acquitted or prosecutions dropped.
We still take on ICACs, and so we should. ICACs ruin reputations and they ruin lives; they rarely succeed, and to the Commonwealth Government who thought it wise to bring in a NACC, be careful what you wish for.
Sometimes in places of six degrees of separation, they're nothing but a vehicle for people to vent nepotistic ideas. The NT has had its fair share of disasters.
One day I'm succeeding in a permanent stay of a prosecution in Canberra for an investigation by police tainted by unlawfulness trying to use materials against my client, on the next in Tasmania arguing that a provision of the criminal code relating to jury unanimity is unconstitutional, before the clients trial starts. Tomorrow I take up the fight for businesses charged by the Worksafe authority with offences, including industrial manslaughter.
So far, one has been discontinued, which was the first charge for industrial manslaughter in the Territory. We barely got to kick off.
But the keen observer would notice the common theme. Those cases have either been won by actions at the start, or a certain position or argument taken at the start.
My clients don't just expect advice, nor do they just expect the correct advice. In fact, I see it as a duty to give advice that goes beyond that – bold, brave and creative.
By now you might have gleaned that I'm rather philosophical and remember a lot of the advice I've been given over the years. I do. Some of it is useless, such as "you have poor expression".
A chief executive of a major retail company said to me: "If you're ever asked what's the difference between you and someone else offering the same, the answer is simple, 'It's because you get me'."