The Territory Votes
KYLIE BONANNI
CLP CANDIDATE FOR FONG LIM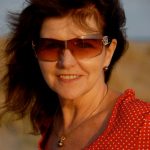 Words by

Nannette Holliday
Published

01 July 2020

Politics was the furthest thing from Kylie Bonanni's mind when growing up…
But after years of community work and within the family building business, she threw her hat in the Alice Springs Town Council by-election ring in 2013 – and won. It was on the council that she realised her passion and commitment to helping the Territory grow.
"Territorians work hard and don't give up — only here can people easily start afresh and achieve great things." Kylie, who was born in Ballarat in 1970, moved to Alice Springs when she was 18.
Her parents moved to the Red Centre when her father got a job at the Granites gold mine. "I intended to save some money and then find work on the glorious Queensland islands, but I fell in love — with Alice Springs and my future husband." Kylie resigned as deputy mayor in 2015 when her mother needed extra care.
Her mum lives with her in the granny flat connected to her home in Bayview, Darwin. Kylie is standing as the CLP's candidate for Fong Lim in the NT election on 22 August. Her three children, Tessa, 30, Gemma, 25 and Jacob, 23, are her biggest supporters.
"Having a grown family also ensures I have the time and commitment to the Fong Lim constituents." She believes her many years within the building industry, as a board member for Tourism NT and vast networks will ensure her ambition to see the Territory prosper as it did for her family back in the eighties will become reality. TQ