Universal Site Monitoring
KEEPING WORKERS SAFE
Future-proofing businesses and providing worker safety has been the primary goal for Darwin's multi-award-winning tech experts at Universal Site Monitoring since 2013.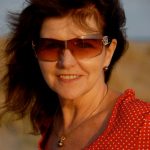 Words by

Nannette Holliday
Published

01 July 2020

"No other provider has a system like ours," says founder Emil Tastula. "It creates a safer work environment for people around the globe and can be custom configured to suit every operation." USM's life-saving equipment for mining and other hazardous industries has no boundaries.
"Using Bluetooth-enabled technologies, we've adapted it to connect to our Personal Safety Monitoring System, allowing early illness detection of employees and proactively preventing the spread of infection between teams." Darwin-raised Emil and school friend Dave Thomson, who have backgrounds in mining, industrial marine, oil, gas, and health and safety, plus personal exposure to workplace incidents where colleagues were hurt or even killed, led them to establish USM.
Their goal was to make a positive impact on worker health and safety within industrial environments. Seven years on, they have created a system of location-sensing technology that's transforming workplace safety and on-site reporting around the globe. "Our products provide solutions for multiple risks simultaneously to ensure workers' safety, and health status is captured in real-time," says Emil.
The Personal Safety Monitoring System consists of the Universal Data Interface, Personal Safety Monitor series, Mesh Access Point, Biometric Monitor, Auto Bump Calibration Dock and Global Asset Monitor. These can be individually customised to suit every operation.
"They fill identified gaps, but with new information and emerging technologies, there is room for continual improvement and customisation of USM products." For the past five years, USM's product development and marketing have been guided by engagement with large global companies through successful trials in Belgium, Canada and Spain.
"Our Industry 4.0 technology provides business with next-generation worker safety," Emil says. "It can assist with future-proofing your business and providing technology to meet changes in work health and safety regulations."
The main restriction facing USM during Covid-19 is the inability to demonstrate, trial or install equipment on the spot around the world. "It's unique and specialised and can't simply be plugged in. With overseas markets our main client base, we are hoping the situation improves soon." TQ
CONTACT
Universal Site Monitoring
Unit 29/90 Frances Bay Drive, Stuart Park, NT 0820
08 8986 7177
contact@universalsitemonitoring.com.au