KATHERINE'S WOMEN: NATURAL-BORN LEADERS
The Katherine region is powering up to take on its greatest economic growth period since 1998 – and this supercharged leap forward is happening under the watch of a powerhouse of women.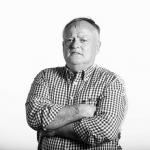 Words by

Nigel Adlam
Published

24 January 2023

Katherine Town Council chief executive Ingrid Stonhill says that before coming to Katherine she read articles that said there were fewer women than men in positions of power.
"But here I saw all these women running the show."
In Australia, women are underrepresented in key decision-making roles across almost all industries in the workforce.
Government data for 2020-21 shows that while women make up half of workplace employees, they comprise only 19 percent of CEOs and 32.5 percent of key management positions.
But Katherine is attracting women as natural-born leaders into decision-making roles.
Counting the women in leadership positions in Katherine and the Big Rivers Region becomes a long list, and there are many firsts among them.
For example, Claire Brown was the first woman appointed executive director for the Northern Territory Government's Department of Infrastructure, Planning and Logistics – Northern Region.
Attitudes took some changing when she took on the role.
Ms Brown tells the story of the previous director having a shelf full of toy trucks.
"The joke was that, since I was female, I might prefer a shelf full of Barbie dolls."
She is now in Darwin leading the department's transport and civil services division.
Looking at most industries in Katherine, women are visible and in positions of influence. In health, there is Angela Brannelly, who is the regional executive director for NT Health's Big Rivers Region.
She navigated the population's heightened vulnerabilities through two years of covid-19.
And Kathryn Freeman holds one of the most culturally and geographically complex portfolios as executive director of the Government's Territory Families, Housing and Communities – Big Rivers.
In business, there is Alison Ross, owner of Katherine's Elders Real Estate, and Linda Blackwood, who is chair of the executive committee for the Katherine Region's Chamber of Commerce NT.
Women are also represented in local politics. Selena Uibo is the NT Legislative Assembly Member for Arnhem and her home electorate office is in Katherine. The Member for Katherine is long-term resident Jo Hersey.
The old adage, "if you want something done, ask a busy man, and if you want work well done, then ask a busy woman," seems to be true here.
"What Ingrid has managed to do in the short time she has been CEO shows an understanding and care for council," Katherine Mayor Lis Clark says.
Ms Stonhill, who began at the start of 2022, is the first female chief executive in the council's 42-year history. Along with the council's Deputy Mayor, Kym Henderson, this regional town has three women at the helm.
The Big Rivers Region, with Katherine as its hub, has 26 Indigenous communities.
It is important that Indigenous women are visible and making their mark. One example is Lisa Mumbin, chair of the Jawoyn Association Aboriginal Corporation which, manages Nitmiluk National Park.
She grew up in Katherine, is an elder, and says being a woman and a leader has been a challenge.
"I have been supported by men in my appointment but also challenged by men who don't see woman as fit as them," she says. "There are many female leaders now, in all areas. It's great. We're setting the example for future women."
Another well-known Indigenous woman is Roslyn Frith, chair of the Katherine West Health Board.
"My aim is always the community – they come first," she says.
Then there is Anne-Marie Lee from Barunga, a community an hour east of Katherine. She was an Aboriginal health practitioner and now continues work to improve Indigenous health as chair of Sunrise Health, a service that tends to nine communities.
"Being a leader of a community is a lot of responsibility," she says. "It makes you feel so proud to lead and be well respected by your people. I would love to see a young female, or male, take on my role."
Many key government industries are represented in Katherine, including the Federal Government's Tindal RAAF Base, 15 kilometres outside of the CBD.
Katherine is one of Australia's largest fighter plane towns and $1.17 billion is being invested into the base's development.
Overseeing this is base manager Debra Steele, who is responsible for the Tindal domestic precinct, which services a community of about 1500 personnel – 500 members plus their families.
All these women are impressive and getting on with the job, yet they are only a representation of many more who are leading Katherine and the Big Rivers Region through its period of growth.
Ms Stonhill is excited to see women in these high-level positions and says it is important for future generations.
"I always say if you can see it, you can be it," she says. "Hold on to your hats people – the girls have got this."
THE DRAW TO KATHERINE
At the heart of the Katherine region is an extraordinary economy, driven by key industries, including natural resources, agriculture and tourism.
The region boasts 20 per cent of Australia's mango production and 38 per cent of Australia's premium live beef exports.
Tourists flock to the area to visit renowned destinations, such as Nitmiluk and Elsey national parks. Hot springs, waterholes and outdoor vistas are the drawcard.
Katherine is not only the crossroads of the Top End but also a service provision hub to the Big Rivers Region, with an overall population over 21,000.
The Big Rivers Regional Economic Growth Plan identifies growth sectors and aims to improve liveability of the region. Katherine Town Council recently released its five-year strategic plan to prepare for this growth and ensure long-term thinking.
This includes a redeveloped aquatic centre, to which the federal government recently committed $10 million.