KATHERINE: THE TOWN ALISON LIKES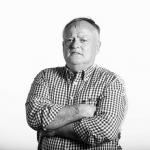 Words by

Nigel Adlam
Published

30 September 2022

Alison Ross wanted to return home to South Australia after unwittingly arriving in Katherine during an economic slump.
But the real estate agent relied on commission, which was irregular.
"I couldn't afford to leave," she says.
More than 20 years later, Alison is enormously grateful that she stayed.
"This is a good town," she says.
"There's a great sense of community in Katherine."
Alison is now a leading member of the tight-knit community.
She owns the franchise for Elders real estate, chairs the Big Rivers Regional Economic Growth Committee and sits on the regional executive committee of the Chamber of Commerce.
And she juggles her career and community work with bringing up two school-aged children.
Alison joined Elders in South Australia in 1998 after gaining a degree in agricultural business from the University of Adelaide.
Her mother Pam was in real estate.
She remembers going to Katherine to visit a friend from university in 1999 – "40 degree heat every day".
But that experience didn't stop her accepting an invitation from Elders a year later to join their team in the remote town.
"Little did I know, but there was an economic downturn in Katherine. People were selling their houses for less than they'd paid for them.
"I wanted to go back to South Australia but couldn't afford it. I relied on commission – and there wasn't any.
"So I stayed. I stuck it out – head down, bum up. I'm glad I did."
The Katherine economy picked up and is now thriving.
Alison was named the Northern Territory's Real Estate Agent of the Year in 2005 and a finalist in the Small Business category of the Telstra Business Women's Awards in 2019.
Her confidence grew and she branched out into selling pastoral properties in 2001, which led in 2021 to sell five large properties for Gina Reinhart's Hancock Prospecting.
"That was very exciting – a once-in-acareer opportunity and experience."
She bought the Elders franchise in 2016 and later took over a smaller Katherine real estate agency.
Alison, who employs 12 staff, is passionate about promoting Katherine as a good place to live, work and invest, and relishes her leadership of the Big Rivers Regional Economic Growth Committee, an independent advisory body made up of regional leaders from business, local government and Aboriginal organisations.
"I've always wanted to put Katherine on the map.
"One of the main challenges is increasing the population. The size of the population hasn't changed in the time I've been here. Some people are worried about more people living here, but I don't think an extra, say, 2000 would do any harm."
The population is about 6500, plus the Tindal RAAF base.
The region has a population of more than 20,000.
A survey, carried out as directed by the Big Rivers Growth committee, showed that 74 percent of Katherine residents enjoy or even love living in the town; the main concerns were infrastructure, housing and education.
The town's economy is doing well, although there is a chronic labour shortage.
The economic growth committee has presented plans for:
• Highway upgrade
• Connectivity – internet and mobile coverage along highways and major roads
• Water security
• Supporting Katherine Town Council in pushing for redevelopment of the public pool
• Supporting the Territory Government's plan for a transport hub
Alison is particularly passionate about improving "connectivity" between Katherine and Charles Darwin University's rural college.
"We should improve and promote training for our younger generation to learn, train and stay here."
Alison is optimistic about the future of the Big Rivers region, which extends from the Western Australia border in the west, the Gulf of Carpentaria along the Queensland border to the east and more than 500 kilometres to the south.
The region accounts for 25 percent of the Northern Territory's land area at 340,000km² and encompasses three local government areas: Katherine Town Council, Victoria Daly Regional Council and Roper Gulf Regional Council.
Development of Beetaloo – the basin that holds some of the largest reservoirs of onshore gas in the world and would create more than 6000 jobs – could transform Katherine's economy.
The region also has a large and established beef and agricultural industry, along with tourism, services and the world-renowned RAAF base Tindal.
Alison says the town is a place of great opportunity with a strong community spirit and sense of pride.
"Yes, it may be 42 degrees some days, but during the monsoon we dance in the rain."