JAYTEX CONTINUES TO MAKE A SPLASH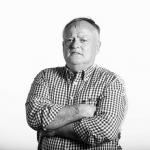 Words by

Nigel Adlam
Published

30 September 2022

Renowned Northern Territory construction company Jaytex has crowned a swag of prestigious contracts by being chosen to redevelop the Palmerston public swimming pool.
The pool will be transformed into a $19.4 million recreation and community hub known as SWELL – Swimming, Wellness, Events, Leisure and Lifestyle.
Works include refurbishing the 50-metre pool, and building a toddlers' play pool, two-storey adventure playground, events area, basketball court, new and improved amenities, and café.
Jaytex General Manager Neil Daffen says: "We are pleased to be working with the City of Palmerston on this exciting transformation of SWELL and are eager to deliver this amazing community facility.
"Investing in the local community and their people will see Jaytex employ upwards of 100 local workers across the lifetime of the project and help the Palmerston community make their shared home a better place, and continue to develop their local economy."
The project is funded by the Territory and Federal governments, and the City of Palmerston.
City of Darwin Mayor Athina Pascoe- Bell is delighted that the project will create jobs for Palmerston people.
"We want people to live and work here," she says.
In addition to the Swell project, Jaytex continues to add a string of highquality projects to its portfolio across the Territory, including:
• Building a 3000+ square metre building – on a 6600 square metre block of land – as the new Territory HQ for tyre wholesaler Tyremax on Berrimah Industrial Estate.
• A new Liberty service station and Mexican fast-food restaurant Guzman y Gomez on the Stuart Highway in Stuart Park.
• A $1.9 million, 550 square metre fit-for-purpose office and workshop for Marine Frontier Services at Berrimah Industrial Estate.
• The latest extension to Darwin Corporate Park, the threestorey, 3500 square metre Building 7, which is being leased by international bookmaker bet365.
• Substantial construction works at a Defence base near Alice Springs.
In addition to projects still underway, Jaytex has also recently completed: An impressive headquarters for natural gas infrastructure business APA in Raphael Road, Winnellie.
APA owns or operates more than 2000 kilometres of pipeline in the Northern Territory, including the 1630 kilometre Amadeus gas pipeline from Central Australia to Darwin.
The new international boarding house at Haileybury Rendall School. The state-of- the-art building won the Best Education Facility award at this year's Excellence in Building and Construction Awards.
Building and renovating the cycling velodrome at Bagot Park, Darwin.
Work included resurfacing the track with asphalt; maintaining the existing 330 metre track length and geometry; installing a new barrier rail to improve rider safety, fitting improved LED lighting; and refurbishing the spectator area.
Jaytex Construction delivers cuttingedge construction projects across the Territory and South Australia, and works with investors, developers and government organisations to create landmarks that make an impact.