Jawoyn Association
JAWOYN CELEBRATE TRIUMPHANT YEAR
The Jawoyn Association, which represents the Traditional Owners of the Katherine region, has just enjoyed an extraordinary 12 months of triumph and progress.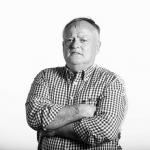 Words by

Nigel Adlam
Published

01 January 2020

They were still celebrating the 30th anniversary of the handback of Nitmiluk Gorge and the setting up of a civil construction company when they almost swept the board at the Brolga Awards.
The Jawoyn Association and its tourism arm, Nitmiluk Tours, won an extraordinary six trophies.
The association, which is the joint management partner of Nitmiluk National Park, took home the highest honour, the Tourism Minister's Perpetual Trophy.
Nitmiluk National Park won the Brolga for best Major Tourist Attraction for the second year running.
Nitmiluk Tours won the Chairman's Choice for Tourism Excellence award.
It also won the Aboriginal and Torres Strait Islander Tourism award and the Cicada Restaurant was awarded the Tourism Restaurants and Catering Services and the Luxury Accommodation awards.
All three gongs were also won for the second year running.
Territory Tourism Minister Lauren Moss says Jawoyn sharing their country is an outstanding example of local people managing their lands, protecting their culture and delivering sustainable Aboriginal tourism in a way that will benefit generations to come.
Jawoyn board chair Lisa Mumbin says it has been a special year for her people.
"We celebrated 30 years since Nitmiluk was handed back," she says. "We had a big celebration in the park on the day but we also celebrated with the entire community of the Katherine region with the Nitmiluk Festival. Many events we held for the Nitmiluk Festival were sold out – from the concert in the gorge to bird week and the special Journey of the Palate at Cicada Lodge. The information centre has closed and reopened with major upgrades, and we're working to establish a number of new facilities and activities across Nitmiluk National Park, from the mountain bike path to the cultural centre and Biddlecombe Cascades camping. It's been a very successful year."
Jawoyn Association Chief Executive John Berto says the swag of Brolga awards is a testament to the hard work and dedication of the association and Nitmiluk Tours.
He says the association's vision is to create wealth and independence for Jawoyn people.
"We're on the road to achieving that."
Nitmiluk Tours chief executive officer and Jawoyn board director Jane Runyu-Fordimail says she's thrilled at the recognition from her industry peers.
"We are proud to be recognised as we work to uphold the wishes of our elders and share our country," she says. Importantly, it's our staff and their dedication to their work and the company's vision and offerings – from tours on the gorge to offering high-end five star accommodation and catering at Cicada – which are the key to our success. A very special thank-you to all staff at the Nitmiluk Tours and also the Jawoyn Association and Nitmiluk National Park. We would not be where we are today without any of them." TQ