JAWOYN CONSTRUCTION
JAWOYN BUILDING A BETTER FUTURE
A go-head Indigenous organisation has set up a new building and construction company.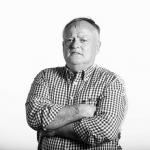 Words by

Nigel Adlam
Published

01 October 2019

Katherine-based Jawoyn Construction is competing for work throughout the region. It already has runs on the board by playing a role in the $10 million upgrade of Nitmiluk National Park. The company has also worked for the Roper Gulf Regional Council and has managed infrastructure projects and civil works with the Jawoyn Rangers.
Jawoyn Association chief executive and company director John Berto says the construction firm has proved its worth working in Jawoyn-owned Nitmiluk and is now ready for work in other national parks, such as Judbarra (formerly Gregory), Keep River and Limmen.
He says there are many other exciting contracts to be pursued, including work on the $1.5 billion Sea Dragon prawn venture, the $1 billion Mt Todd gold mine, Stage 3 of Kakadu National Park and the emerging multibillion-dollar onshore oil and gas industry.
"We will chase minor and major contracts," he says. "We're in a very good position to take advantage of lots of of opportunities."
Mr Berto says the aim of Jawoyn Construction is to improve the lives of local Indigenous people in four ways – sustainable employment, nationally-accredited training, growth in self-esteem and economic empowerment.
"It became obvious there was an important opportunity in growing a dedicated workforce and applying for public and private contracts, especially those on Jawoyn lands," he says. "Importantly, as advocates for Aboriginal people working to build our country, we believe it's important to invest in Indigenous employment and training and provide opportunities to Aboriginal people living on Jawoyn lands."
The company has invested significant resources in its team and bought equipment, including graders, excavators, bobcats and tip trucks. Mr Berto says the Jawoyn Association has proven itself as a "serious player" in tourism, land management and social support services.
"We're now turning our focus to building and construction. We've got a strong workforce ready for hire and we're open for business to build across the region, the Top End and beyond."
Mr Berto says Jawoyn Contracting was established because there was an opening for an Indigenous-owned civil construction company. He says the company is operating as a commercial business and works to industry standards.
"We've already shown that we can do the work to the proper standard," he says. "We've performed and are now gearing up for other work."
The company has seven workers on its books and they are about to study for machinery tickets and other industry licences.
Jawoyn Association has three other major enterprises.
Award-winning Nitmiluk Tours runs the visitor information centre, boat and canoe operations, the campground and the high-end, eco-resort Cicada on the banks of the gorge's Katherine River.
It also runs operations at Leliyn (Edith Falls).
Profits from Nitmiluk Tours are ploughed into important services and programs, and support employment and training in tourism and land management.
The government-approved Jawoyn Fire Project offers carbon credits for reducing wildfires through controlled savanna burning.
And Banatjarl Women's Group, which was formed in 2003 by a strong group of Jawoyn women, promotes family wellbeing, healing and sharing.
The group has a long-term vision to set up a family resource and healing centre – a place where knowledge and skills can be shared and passed on to younger generations through camps, events and talkfests.
Banatjarl, also known as King Valley, 40 kilometres south of Katherine, is an area of great cultural significance to Jawoyn women.
Jawoyn people are the Traditional Owners of 55,000 square metres of land – almost the size of Tasmania – extending north-west from Katherine to Pine Creek, making a north-east arc crossing the southern part of Kakadu and Arnhem Land to Bulman, then south-west to the township of Mataranka. TQ
CONTACT
Jawoyn Contracting
126 Victoria Highway Katherine NT 08501
08 7903 3030
jawoyncontracting.com
admin@jawoyncontracting.com