Darwin Innovation Hub
IS YOUR COMPANY INVESTMENT READY?
For high-growth companies, securing investment to grow and support new ventures is challenging, particularly when there is limited capital.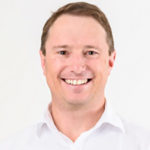 Words by

Matt Bell
Published

22 December 2021
But pre-revenue does not necessarily mean the company isn't investible. For investors, a strong indicator that a start-up is worth investing in is a company that presents itself as investment ready even when they are pre-revenue.
In its simplest form, "investment ready" means that the entrepreneur has a clearly articulated business plan, which would include:
how novel or innovative the product or service is,
the strength, experience and capability of the management team,
the growth plan, and
how that growth will be funded.
Critically, to accept investment, the company will also need to be in the correct legal structure.
A proven and measured way for entrepreneurs to become investment ready is to work within incubators and programs that enable increased contact with varying networks of suppliers, buyers, users and, more importantly, potential investors.
Facilitators and mentors within these programs provide valuable expertise to assist in the development of credible business plans, appropriate company structures and pathways for funding.
Mentors use their experience from working with venture capital funds, angel investment groups or private equity to show entrepreneurs what will make sense to venture capital managers, even when the potential investor may have no technical knowledge of the product.
The Darwin Innovation Hub's Investment Readiness Program, supported by the Paspalis Innovation Investment Fund, is tailored to Northern Territory businesses and entrepreneurs.
For eligible and committed companies, it offers expert advice from facilitators and mentors, providing full business life-cycle support from ideation through to exit, pathways for academics and entrepreneurs seeking to commercialise research, and direct access to seed capital investment.
For more information, visit
www.darwininnovationhub.com.au