Department of Infrastructure, Planning and Logistics
INVESTING OUR MONEY IN THE BEST WAY
Public and private infrastructure spending – everything from ports to roads and roadhouses – has always been critically important to the Northern Territory economy.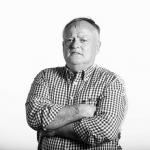 Words by

Nigel Adlam
Published

19 July 2022

Public and private infrastructure spending – everything from ports to roads and roadhouses – has always been critically important to the Northern Territory economy.
The Territory Government has undertaken broad review of the infrastructure framework to ensure expenditure is coordinated, connected and cohesive.
The new "place" based framework links investment synergies of, say a road upgrade, that may benefit multiple economic projects (e.g. a mine, agribusiness, tourism) as well as the community.
Infrastructure Commissioner Louise McCormick, one of three commissioners appointed by the NT Government to drive the Territory to a diverse and sustainable $40 billion economy by 2030, says: "The framework used to be based on industry sectors. Now it's place-based.
"The benefit of this is that there are pieces of infrastructure that multiple sectors can use. And the more infrastructure meets various needs – the greater the synergies – the stronger the business case for investment.
"We're identifying a broad range of development opportunities in each place.
"We are not starting with a blank page. The framework has been informed by robust analysis of information, strategies and feedback."
NT Infrastructure Strategy 2022 to 2030 and NT Infrastructure Plan and Pipeline 2022 detail the overarching principles of infrastructure spending.
The vision is for investment that enables growth of the economy and population while supporting the wellbeing and enviable quality of life for Territorians.
A key element of the well-balanced approach is linking development to projects already in the pipeline, such as the $400 million shiplift; the Middle Arm Sustainable Development Precinct; Central Australian tourism recovery, which will include the National Aboriginal Art Gallery and upgrading the Mereenie Loop; regional logistic hubs; and Greater Darwin's water supply, which will include building the Adelaide River Off-stream Water Storage.
"This approach helps industry plan," says Ms McCormick.
Economists say that well-planned and well-executed infrastructure spending attracts more private investment to create jobs and wealth.
Territory and Federal government infrastructure spending this financial year has been budgeted at $1.7 billion.
Ms McCormick says the NT Government will put strong development business cases for nation-building projects to the new Federal Government.
"We want to demonstrate the benefits for them to support projects," she says. "We want to make it 'why would we support that?' to 'why wouldn't we support that?'"
The framework gives clear direction and whole-of-government leadership for project planning, development and delivery.
It includes a refocused 2022–2030 strategy; a new audit to assess needs, analyse gaps and identify reforms; a refocused plan to provide an infrastructure roadmap; and a new pipeline outlining funded projects that will be delivered in the short term, which will help industry assess workforce capability and make capacity decisions.
The push to broaden and strengthen the Territory economy is supported by many business sectors, such as emerging industries, agribusiness, tourism, transport and logistics, lifestyle and resources, plus defence and national security.
The three framework documents follow extensive consultation with industry, Territory and Federal government agencies, Aboriginal organisations and align with Infrastructure Australia's national priorities.
The four interconnected objectives for investing in infrastructure are:
Invest in the right infrastructure, in the right place, at the right time
Support increased growth, productivity and innovation
Improve liveability
Embed sustainability and resilience.
Infrastructure Australia chief executive Romilly Madew says the Territory Government's reworked strategy is a "watershed moment" for the NT.
"Delivering the infrastructure our communities need requires true collaboration – across sectors, across different levels of government and with industry and the community," she says.
"We have a real opportunity to work together, to extract more from the infrastructure we already have and make smart, well-planned investments into the infrastructure of the future."