INPEX'S RECONCILIATION JOURNEY
INPEX recently celebrated the launch of its new Reconciliation Action Plan 2023-2025, the third Stretch RAP and sixth RAP overall developed by the business over the past decade.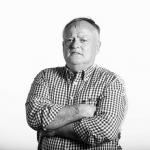 Words by

Nigel Adlam
Published

10 July 2023

Joined by special guests, dignitaries and employees, the launch events held in Darwin and Perth provided an opportunity for the broader INPEX teams and stakeholders to reflect on the reconciliation journey to date.
INPEX President Director Australia Tetsu Murayama takes great pride in reflecting on the business achievements to date, while acknowledging there is more work to be done within the company's spheres of influence.
"The successful delivery of our previous five RAPs, and in particular the outcomes of our Stretch RAP 2019-2022, demonstrates the cultural change and maturity within our organisation," Tetsu says.
"As a culturally diverse organisation, we have been working hard to help build our people's knowledge and awareness of Aboriginal and Torres Strait Islander cultures, while also contributing to reconciliation in the communities where we operate."
At the Darwin event at Parliament House, Territory Minister for Aboriginal Affairs Selena Uibo spoke highly of INPEX's approach to reconciliation.
"INPEX has been a leader in using the Reconciliation Action Plan approach to mould relationships and positioning with First Nations peoples.
"Also crucial, are the Ichthys LNG environmental and greenhouse gas offsets programs in the Northern Territory.
INPEX HAS BEEN A LEADER IN UTILISING THE RECONCILIATION ACTION PLAN – "RAP" – APPROACH TO MOULD RELATIONSHIPS AND POSITIONING WITH FIRST NATIONS PEOPLES.
"That includes implementation of the Savanna Fire Management Program, Aboriginal Ranger Grants Program and establishment of a Conservation Agreement Area.
"These programs create positive environmental, cultural and economic outcomes for Aboriginal and Torres Strait Islander communities.
"That is a deeply impressive, crystal clear and measurable list of targets. On the basis that past performance is a good measure of future success, INPEX is now entering into a busy and reward-filled three years."
A highlight of the evening was a special performance by the Darwin-based Garramilla dancers.
In delivering its new Stretch RAP, INPEX is proud to continue advancing reconciliation efforts by providing direct and indirect employment and development opportunities to Aboriginal and Torres Strait Islander peoples, enhancing business engagement practices and further building its workforce's cultural competencies.
INPEX's new Stretch Reconciliation Action Plan 2023-2025 can be viewed here and you can read about the landmark Larrakia Ichthys LNG Foundation Trust here, the A$ 24-million agreement established in 2018 to benefit the Larrakia people of Darwin, during the life of INPEX-operated Ichthys LNG.