INPEX
INPEX legacy asset lives on as world-class quarantine facility
When INPEX officials opened the Manigurr-ma Village at Howard Springs in 2013, little did they know the facility – built to accommodate the Ichthys LNG onshore construction workforce – would one day be used as a national quarantine centre for Aussies returning home during a global pandemic.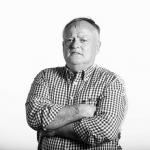 Words by

Nigel Adlam
Published

02 July 2021

But that's exactly what happened in February 2020 – less than a year after INPEX had transferred ownership of the facility to the NT Government at a peppercorn rate.
"Obviously, when the accommodation village opened, we had no idea that in a few short years it would play an important role as a quarantine facility," says INPEX President Director Australia Hitoshi Okawa.
"It's wonderful to see the facility being used in this way – it was built to a very high standard, and it has been able to help a lot of people while keeping the community safe from COVID-19."
Territory Health Minister Natasha Fyles says: "The Centre for National Resilience at Howard Springs is the gold standard in Australia when it comes to quarantine.
"The Territory Government has ensured there has been a successful transition from AUSMAT to NT Health to ensure the centre for National Resilience remains a world-class facility with capacity on track to increase to 2000 in coming weeks.
"Keeping Territorians safe and keeping covid out of our community is what matters above all else."
Initially, the Centre for National Resilience was used to accommodate early arrivals from Wuhan in China, as well as passengers from the Diamond Princess cruise ship.
Since October last year, more than 6000 international arrivals have undertaken quarantine at the facilities.
Home away from home for construction workforce
Manigurr-ma Village played an important role in the construction of the Ichthys LNG onshore gas plant, providing safe and comfortable accommodation for the thousands of people who would build the Bladin Point facilities. Located just a 25-minute drive from the LNG plant, it provided world-class accommodation for up to 3500 people.
The village consists of 875 modular units each housing four single-person accommodation units, installed in four phases between August 2012 and November 2013.
Facilities at Manigurr-ma Village included a 50-seat cinema, swimming pool, library, outdoor beach volleyball court, cardio and spin room, gym, 2700 metre running track, music room, basketball and tennis courts, cricket nets, internet room, dining facilities, tavern, shop and cyclone shelter.
A 24-hour medical centre alleviated pressure on public health services and reduced unnecessary emergency callouts.
ESS Larrakia operated the village during the construction phase of Ichthys LNG.
At peak occupancy, 20 chefs and 25 kitchen staff would serve up to 1750 high quality, freshly prepared meals per hour during breakfast and dinner every day using food sourced from local wholesale suppliers.
Over the life of the project, a recycling program at the accommodation village also helped to raise almost $330,000 for the Starlight Children's Foundation, which helps sick kids in the Territory enjoy fun-filled breaks from medical treatment.
As well as keeping employees and contractors safe and healthy, one of INPEX's aims was to develop a village that would benefit local businesses. Around 60 per cent of capital expenditure for the $600 million Manigurr-ma Village was spent on local contracts.
Northern Territory-based businesses completed a range of works from fencing to fire detection and alarm systems. Around 95 per cent of the village construction workforce was from the Territory.
Manigurr-ma Village was officially opened in 2013 with a ceremony attended by more than 100 guests, including Larrakia Elders, the Northern Territory Chief Minister and neighbouring residents.
The village provided a safe and comfortable "home away from home" for its residents and employed about 200 management and maintenance staff, including security guards, landscapers, gardeners, cleaners, caterers, kitchen and laundry staff, bus drivers, administration officers and medical specialists.
At the conclusion of the construction phase, a $300,000 investment from the INPEX-operated Ichthys LNG construction workforce funded the design and construction of the Wellness Garden at the Palmerston Regional Hospital, which provides an outdoor setting where patients and visitors can sit and relax.