INPEX EXCEEDS OWN TARGETS
In 2019, INPEX launched its Stretch Reconciliation Action Plan (RAP) 2019-2022 to help embeded reconciliation initiatives as "business as usual" activities.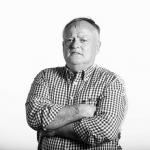 Words by

Nigel Adlam
Published

20 January 2023
INPEX started its RAP journey in 2013, demonstrating a deep commitment to engaging with Aboriginal and Torres Strait Islander peoples in communities where the business operates.
By late 2022, INPEX had exceeded its RAP targets and delivered tangible outcomes across a range of areas, in particular employment and business engagement, leading to:
• Increased Aboriginal and Torres Strait Islander direct employees to 49, exceeding the commitment of 36. This number includes 17 Solid Pathways Program participants. Six participants are engaged in employment with INPEX after successfully completing the program.
• Increased employment opportunities for Aboriginal and Torres Strait Islander peoples in the areas of operation, including 12 Larrakia people employed by INPEX or its contractors in Darwin.
• More than 100 Aboriginal and/or Torres Strait Islander peoples employed through contractors, exceeding the target of an average 60 each year.
• Improved contracting and procurement practices – INPEX and contractors engage 23 Aboriginal and Torres Strait Islander-owned and operated businesses to deliver work scopes valued at more than $13 million.
• Increased workforce engagement through National Reconciliation Week and NAIDOC activities across all business locations in Australia.
Across its next Stretch RAP, due for release in early 2023, INPEX will continue to advance reconciliation efforts with greater focus on providing employment opportunities to Aboriginal and Torres Strait Islander peoples, enhancing business engagement practices and further building on internal cultural engagement and knowledge.