IN MEMORY OF COWBOY JOHNNY
Johnny was once named the last of the Aboriginal stockmen. Of course, that's not quite true – there are "black cowboys" remaining on cattle stations in northern Australia.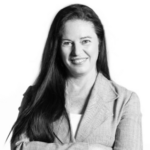 Words by

Anya Lorimer
Published

05 October 2021

But Johnny was declared by Time magazine almost 30 years ago to be the symbolic last of a heroic breed of Indigenous men who helped open up the wild north on horseback.
Steve Strike took the original photo for the publication and introduced me to Johnny for a follow up interview in TQ 2014. That was the start of a long friendship and I never drove through Elliott without dropping in.
Johnny passed away recently so we have revisited his interview as a tribute to his lifelong passion for the pastoral industry and his family.
Johnny's eyes would light up when he recalled his life on Newcastle Waters and Hayfield stations. And his faithful old horse Itchy.
"Cattle mustering was a big mob of work," he says from retirement in Elliott, 700 kilometres south of Darwin. "We bring 'em in, truck 'em out. The best thing was stock camp – cattle and droving, riding my horse, getting them cattle in, singing out, rounding 'em up and bringing 'em into the yards. Best days." He loved working with "big mobs of cattle" – sometimes as many as 3000 at a time.
Johnny was taught to ride a horse by his dad Tommy – who he remembers as a "good stockman" – and Johnny passed on the stockman tradition and taught his three sons, Luke, Lance and Lazarus, to ride.
He met his wife Susan who then went to work as a cook at the stock camp. Keeping his family together was very important to him.
Johnny was enormously proud of having worked in the cattle industry and hoped his four grandchildren would follow in his stirrups. And there is a growing chance of that because NT Cattlemen's run a Pastoral Futures program that strives to get Indigenous teenagers interested in becoming jackaroos and jillaroos.
Johnny wanted the Aboriginal stockmen who opened up northern Australia's cattle country to be commemorated by a big bronze statue on the Stuart Highway of him and his horse Itchy.
For now he has been immortalised in a life size portrait by Geoff Todd.
Rest up, old friend.