INPEX
ICHTHYS LNG COMMITS $24M TO RANGER PROGRAMS
Watching a dolphin somersaulting out of the water, helping to rescue an old turtle or spotting rare shorebirds in Darwin Harbour – every day is different for Larrakia Ranger Steven Dawson.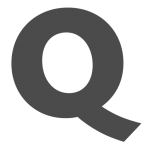 Words by

TQ Staff
Published

05 April 2022
Steven first began working with the rangers for work experience while he was at Nightcliff Middle School in 2008 and Darwin High School in 2013. He started working for Larrakia Rangers in 2013.
Now 28, the proud Larrakia man is following in the footsteps of his uncle as a full-time ranger and leads a team of 14 Larrakia rangers.
"I am a Larrakia man and working with Larrakia rangers," he says.
"It feels good to help look after the country that I am from and protect it for future generations – not just for Larrakia, but for everyone."
Steven's day can start at daybreak launching the new Darwin-built Custom Works boat Mardma – Larrakia for "boat" – at Dinah Beach boat ramp.
Purchased in 2018 under the Northern Territory Government's Aboriginal Ranger Grants Program, the boat has a new 140-horsepower Suzuki outboard to help the rangers reach the inner and outer reaches of Darwin Harbour and travels down to half a metre of water to access hard-to-reach spots.
This range and agility are needed as the rangers perform regular surveys of shorebirds, turtles and megafauna, including dolphins and whales in Larrakia sea country as part of a Darwin Harbour Biodiversity Study funded by the Aboriginal Ranger Grants Program.
The program recently received $24 million from the INPEX-led Ichthys joint venture under its Coastal Management Offset Fund.
The Larrakia Rangers carry out an annual migratory shorebird survey in October as part of their biodiversity study to identify and count threatened species, such as the Far Eastern Curlew and the Great Knot. Rangers also conduct monthly shorebird surveys on the Darwin Harbour and at Gunn Point.
As part of the biodiversity study, Steven can be out on the boat for an hour to collect water samples or five hours looking for migratory shorebirds as they forage for food on the mud flats of Darwin Harbour.
It is a long way from his first job in information technology.
"We go spotting for the Far Eastern Curlew, which is endangered," he says. "They come to Darwin to forage for food before flying back to Siberia to breed.
"It is very rewarding work – I get to work outside and not have to sit behind a desk in an office all day."
Steven says one of the most amazing things he has seen while out on the water is a dolphins doing a full somersault flip out of the water as they swam through the harbour.
"I have seen dolphins do flips like that at Sea World but never out in the wild like that before," he says.
The experienced ranger also played a part in a rescue of an old flatback turtle found by a Larrakia Ranger team off the Peron Islands during a dolphin survey last October.
The turtle, nicknamed Old Man Turtle by the team, was at least one metre wide and floating on the surface with a shorebird sitting on his back – a sign he had been unable to dive below the water to forage for food for some time.
Noticing the turtle appeared unwell, the rangers caught it took it nearly 200 kilometres back to Darwin.
Steven greeted them at the boat ramp, helped offload the turtle and took it to the Ark Animal Hospital to be rehabilitated.
Diagnosed with an obstruction of sand in its throat and digestive tract, which can occur when turtles feed on sea grass that is sparse and short on a sandy bottom, the 80 – 100-year-old turtle is now rehabilitated and was released in March 2022.
"It's good we can look after turtles like that," Steven says. "If the team hadn't been out on the water looking for dolphins, the turtle would have died.
"With development being planned, it is important we can say where the endangered species are, so we can protect those areas of the harbour."
The future is looking bright for Steven as he sees the next generations of Larrakia people coming through the ranger program.
And just like the pods of dolphins he sees frolicking in the harbour, it's the opportunity to work together on his own country with the Larrakia Ranger team that keeps him coming back for more.