Real Estate
HOME MARKET HEATS UP
The number of houses and units in Greater Darwin continued to climb at a "good rate" during the last quarter.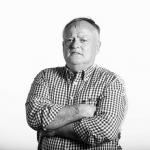 Words by

Nigel Adlam
Published

05 January 2022
But the Real Estate Institute of the NT says the median price on both "flattened" as the focus of the purchases moved more to properties under the $600,000 mark.
Vacancy rates eased a little in the quarter, but rents continued to feel upward pressure.
Quentin Kilian, in his final report as REINT chief executive before taking the equivalent role in Victoria, says the number of properties sold jumped 37 percent – an 89 percent rise from the same quarter last year.
The median price slid back 1.3 percent, but at $390,000 is still 30 percent higher than at the same time in 2020.
Inner Darwin saw the most stock sold but Palmerston had an 86 percent jump in unit sales for the quarter and a 4.2 percent increase in median price.
Alice Springs had strong sales in the unit market, up 5.6 percent for the quarter and 46 percent better than last year.
While Alice Springs did see a 4 percent reduction in median price, that is still much stronger than last year.
And Katherine saw solid sales, albeit with smaller stock number, but also saw a median price reduction of 8 percent during the quarter.
"The housing market, meaning detached properties, continues to remain strong right across the Territory and while the median dropped in Greater Darwin, very slightly, it sits at a strong figure of $575,500," Mr Killian says.
Palmerston had the strongest sales numbers with 168 properties sold, which is a lift of 7 percent for the quarter and up 84 percent on last year.
Inner Darwin also had strong sales figures, jumping 27.8 percent for the quarter, and a sizeable 109 percent more than last year.
"The inner Darwin area was the only jurisdiction in the NT to record a lift this quarter in median price, up nearly 12 percent," says Mr Kilian.
Alice Springs had a solid quarter with sales volumes up by 21 percent and a median price of $485,000.
Katherine and Tennant Creek recorded good sales, but both saw sizeable reductions in median price.
Vacancy rates eased across Greater Darwin, pushing out by 0.4 percent, although at just 1.9 percent vacancy rate in Darwin and Palmerston, 1.5 percent in Alice Springs and just 1 percent in Katherine, this still points to limited supply in the market. 
"In fact, Katherine recorded a vacancy rate of just 0.5 percent in its house market and Darwin's rural area had zero percent vacancy in units," says Mr Kilian.
But with the exception of inner Darwin and Katherine, rents continued to feel upward pressure over the quarter.
The median rent in Greater Darwin for a benchmark three-bedroom house climbed by 6.4 percent to $588.50 per week and the median rent for a benchmark two-bedroom unit moved up by 3.7 percent to $423 per week.
For the investor market, the yields lifted slightly and remain much stronger than all other Australian capital cities, with houses at 5.3 percent and units at 5.6 percent.
Alice Springs offers investors fabulous yields with houses at 6.1 percent and units at 6.7 percent.
Investors will get similar value on houses in the Katherine market, but due to growing demand and limited supply, units in the town are returning 8.5 percent yields. 
"The picture across the Territory is one of continued strong demand but the pressure is on the supply side, particularly as there is little new stock coming to market," says Mr Killian.
"Rental demand remains high with strong turnouts to almost all rental opens and limited available stock.
"We are aware of a number of landlords selling off their properties, which has further reduced rental stock.
"Investors have become more interested in the Territory over recent months, mainly due to the strong yields on offer, and that should bring more stock back into the rental market."