CHARLES DARWIN UNIVERSITY
HOME ADVANTAGE
The Covid-19 restrictions may be easing across Australia, but there's still uncertainty about what's to come.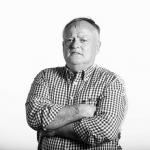 Words by

Nigel Adlam
Published

01 July 2020

Where does that leave year 12s when it comes to uni options for 2021? While some Territory teenagers head south for university, Charles Darwin University's Director of Student Operations and Administration, Sam Jacob, says that staying local to study in 2021 has a lot going for it.
"Existing relationships, whether with friends or family, are key to our safety and wellbeing," she says. "Keeping some things stable is a pretty smart strategy to deal with all the changes everyone in Australia is facing right now.
"Does that mean year 12s should put their life on hold and see what happens? Quite the opposite." Sam is encouraging year 12s and their parents to take full advantage of the opportunities available to them closer to home, while still benefiting from the support of being close to loved ones. One such advantage is the flexibility at CDU.
As well as having more than 100 higher education degrees and vocational education and training courses to choose from, year 12s can switch between online and in-person study and choose to study part-time or full-time.
This affords lots of options to work and earn while they learn. "It's hard to predict what study and work will look like in the next year or HOME ADVANTAGE two," says Sam. "The best thing you can do is choose flexible study options.
That way you can easily adapt. "Plus, with the buzz of the Territory social scene back quicker than in other places, you'll also be able to take advantage of the social opportunities uni life promises. And if things change yet again, you've still got your existing network to stay connected with. "
Sam also encourages year 12s and their parents to consider long-term job prospects once they've finished their studies. "In a competitive job market, it's often better to stay where you have existing contacts and networks," she says. "Take advantage of your local connections.
"The skills you develop during your VET training or uni degree are important, but how you connect to put those skills to practice is what will define your success. "By staying local, you may have more access to internships and industry events, which are a good way to start growing your professional network. We've all found ourselves saying 'everyone knows everyone in the NT' and that could work in your favour."
On a bigger scale, Sam says year 12s are vital for building the Territory. "Home grown talent is the bedrock to the future success and growth of the Territory. Our young minds bring fresh thinking to the way we do things in the Territory – economically, socially and creatively."
Sam says that staying local can also be a good way to reduce the cost of tertiary study. "It's no secret that the pandemic has temporarily put the brakes on the global economy, but it's definitely not the time to press pause on your education on account of cost," says Sam.
"Education is one of the best investments you can make in your future." For year 12s, staying close to home is one of the easiest ways to save money while studying. "Year 12s could be saving on accommodation (by living with parents or paying less rent than in the bigger cities), on transport, on socialising, and even on tuition fees." At CDU, there are also a range of scholarship opportunities to help with the cost of study. "
When it comes to scholarship eligibility, a lot has changed. Your ATAR ranking is important, but your passions, interests, background and circumstances also count. Be sure to check every scholarship opportunity on the CDU website."
Explore courses at cdu.edu.au/study. CDU is here to help with your study questions.
Call 1800 061 963 or email study@cdu.edu.au. TQ