CORROBOREE BILLABONG WETLAND CRUISES
HOLIDAY AT HOME
The coronavirus pandemic has given Territorians the chance of a lifetime – to live like a tourist. At home.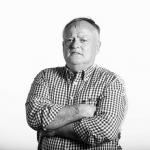 Words by

Nigel Adlam
Published

01 July 2020

NT tourist businesses want Territorians to spend their money where their heart is – in the Territory. Restrictions on overseas and interstate travel make it an ideal time to explore our own big, beautiful backyard.
To support this, Tourism NT has announced a $5.225 million Territory Tourism Voucher scheme to encourage Territorians to explore the Territory and support local tourism businesses until borders can reopen.
More than 26,000 vouchers worth $200 will be available from 1 July for Territorians to put towards a tourism experience, tour, accommodation, hire car or recreational fishing charter, so long as they match the spend with their own money.
Paul Simpson, who owns Corroboree Billabong Wetland Cruises, which offers trips on the spectacular wetlands at Corroboree Billabong, says he temporarily lost all his interstate and international guests right at the start of the tourist season. "We knew that we would have to aim our marketing at Territorians," he says. "We were aware that many locals still have not been out and seen their own backyard."
The business began advertising on television and radio as soon as the lockdown was eased. And the message was simple but powerful: take a cruise near home in 2020 – without the crowds. "Our boat can carry 29 passengers but to allow for social distancing we are now leaving an empty row of seats between groups and carrying a maximum of only four groups per cruise. "This has reduced our capacity by more than 50 percent, which means that there is a lot more room available on the boat for locals to enjoy their wetland experience. "If there was ever a best time for locals to visit the wetlands 2020 is it." Corroboree Billabong Wetland Cruises is offering special family and group rates.
The enterprise received much appreciated help from Tourism NT and Tourism Top End, which included weekly Zoom meetings with high-level government executives, industry representatives and business management specialists. It also received financial support from the Territory Government, which allowed the company to operate in a Covid-19 safe manner and helped with marketing "to let the locals know we are open for business again".
Corroboree Billabong Wetland Cruises has been operating in the Mary River wetland system, only 105 kilometres east of Darwin, for 20 years. The wildlife and scenery are stunning. "Passengers cruising with us on these pristine wetlands experience an abundance of wildlife set among picturesque and spectacular landscapes that have not changed for thousands of years. "Information delivered on our cruises is accurate and interesting, as our guides possess extensive knowledge on the region and the wildlife.
"Our cruises are designed for nature lovers who enjoy watching wildlife in its natural surroundings. "We explore the wetlands on our custom-designed boats, which offer unrestricted views of the wildlife and can travel through shallow water, thereby guaranteeing passengers plenty of wildlife and fantastic photo opportunities."
Paul has been in the tourism industry for 30 years – and still loves his job.
"When I am taking a cruise, looking at the wildlife and the picturesque wetlands covered in pink lotus flowers, I honestly believe that I have one of the best offices in the world." TQ