DARWIN COMMERCIAL CONSTRUCTION AND MAINTENANCE & HILTON DARWIN
HILTON DELIGHTED WITH CLASSY JOB
A building firm that has made a big splash since starting only two years ago won the contract to upgrade the restaurant, bar and reception at a leading Darwin hotel by proving its worth.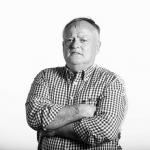 Words by

Nigel Adlam
Published

01 January 2021

Darwin Commercial Construction and Maintenance carried out a relatively small contract in 2019 for the Hilton Darwin in Mitchell Street – upgrading the hotel laundry.
It did such a good job – within budget, on time and with the minimum of disruption – that the hotel was happy to award the company the much larger renovation tender. The result is stunning.
Hilton's restaurant, bar and reception were always of a high standard. But now it's world-class. Hotel General Manager Markus Kaliss is delighted with the work. And so are guests and the wider public.
"I've been involved in quite a few renovations in hotels around the world and this work went very well. It's a solid, quality job."
The architect was CIRCA2000. The new-look PepperBerry restaurant, which is open seven days a week, offers modern Australian cuisine combined with bush spices.
"The restaurant is of the best quality, but the prices are very reasonable," says Mr Kaliss. "Our guests love eating there – and so do members of the general public.
"Everyone knows that they are going to be served great food at a Hilton, but they are surprised at the good prices.
"Diners don't just want to enjoy a good meal – they want to share it on social media.
"PepperBerry is not one of those exclusive, fine dining places. It's a charming, relaxed place to eat.
"More and more Territorians are eating there. Guests can stay tuned on our socials for latest promotions in the outlets." There are regularly well over 100 diners on Friday and Saturday evenings, many of them locals.
Darwin Commercial Construction and Maintenance have done such a good job on renovating the restaurant that it is now being put forward as an excellent backdrop for interviews and other video work. The firm has also done fine work on the Palm Court Bar & Lounge – it, too, has got that Territory warm and welcoming ambience.
The Hilton, which has a prime location in the city centre, has demanding standards – and the Darwin building firm met them and more.
"The whole bar, restaurant and reception had to be demolished and closed for five months," says Mr Kaliss.
"We started three days before the coronavirus lockdown, so the timing was good in that way because we had few guests. It would have been more challenging in normal times.
"The work was finished in late September, just when business was picking up again – so, again, the timing was good."
Mr Kaliss says the multi-million-dollar investment shows that Hilton is in the Territory for the "long haul".
"We reinvest so much of the money we make here. We may be part of an international chain, but we're still very much locals – I live in the Territory and so do all of the staff.
"We have an international outlook but are managed locally. Anyone can build a 5-star hotel, but it's getting the right staff that truly makes a difference."
Mr Kaliss wanted a renovation that was striking and let visitors know immediately that they were in a Hilton, personnel, including project managers and carpenters, and are continually building capability and capacity.
The company have recently taken on a new apprentice and pride themselves on giving back through training and supporting local sporting clubs, including sponsorship of the Nightcliff Tigers Football Club.
DCCM also has a network of local trusted subcontractors and suppliers to support the delivery of projects they complete.
The firm, which has successfully completed a swag of contracts for clients, including renovations at the Cavenagh Hotel, Hibiscus Tavern and Casuarina Club, and a large number of government tenders, unashamedly demands the highest standards of work.
"We always knew that the Hilton would want the highest quality work – and we provided it," says Mr Bowes. "We let everyone working with us know that we expect the best."
He says project manager Ryan one of the world's leading hotel chains.
"We didn't just want a simple renovation. We wanted a renovation that would turn the restaurant and bar into standalone destinations.
And that's what we got." Darwin Commercial Construction and Maintenance was founded in late 2018 by Cameron Bowes and Jason Horder.
They have a range of in-house Branford has "very high expectations" and is "absolutely hands-on" with trades throughout the process, which results in quality workmanship.
"We all work together to get a job done properly. We've never carried out work that a client didn't like."
One aspect of DCCM's work ethic always impresses clients – tidiness.
"A tidy worksite is not only safer but gives confidence to the client, which is important, especially when they are a world-leading brand," says Mr Bowes.
Mr Kaliss says: "Everything was always cleared away, which made life so much easier for hotel staff.
"DCCM made sure they always worked with our staff each day to ensure they worked around activity at reception and ensured works were completed without disruption to the business."
The Hilton has three other sister properties in the Northern Territory: the two DoubleTree by Hilton hotels on The Esplanade in Darwin and DoubleTree by Hilton in Alice Springs.
CONTACT
Darwin Commercial Construction and Maintenance
Top End Services
302, 28 Bishop St, Woolner NT 0820
PO Box 235, Parap NT 0804
0466 153 578
accounts@dccmnt.com.au
Hilton Darwin
32 Mitchell St, Darwin City NT 0800
PO Box 235, Parap NT 0804
08 8982 0000
accounts@dccmnt.com.au