SEM
HERE COMES THE SUN
There are many good reasons for homeowners and business people to have a solar system installed by Darwin-based SEM.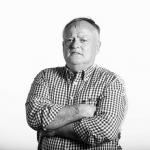 Words by

Nigel Adlam
Published

01 October 2019

Here are five of them:
Solar makes sound economic sense
Solar is excellent for the environment
SEM is a trusted Territory company with a reputation for doing a good job at a good price
SEM gives back to the community in many ways, particularly by giving apprenticeships to young Territorians
SEM monitors solar systems after they have been installed to assess their performance and ensure they are working properly.
SEM is owned by Matt Byrd, who was born on the Gold Coast but moved to the Northern Territory when a small boy, Darwin-born Kosta Cholakis and Brisbane-based Brett Adams.
"Being local is hugely important when it comes to doing business," says Matt. "We live here – we're a part of this community. We're not interested in running a smash-and-grab business. We want to contribute to the Territory's wellbeing. We're fully licensed and qualified, and guarantee a friendly, responsive customer service."
SEM employs a total of more than 40 workers at its HQ in Berrimah and branches in Brisbane and Adelaide. It buys equipment locally whenever possible.
"Solar panels aren't made in the Territory but we buy them through a local firm," says Matt. "We could buy them slightly cheaper interstate but we'd rather use a Territory supplier than make a little bit extra on our profit margin."
SEM is renowned for its solar installation and maintenance work. But it also does general electrical work, including LED lighting, and installs air-conditioning. "We've got a great team working with us," says Kosta. "They are a multi-talented lot."
SEM's solar work is divided fairly evenly between commercial and residential. There is a growing demand for solar systems, especially in the commercial sector. And the reason is obvious – solar saves money. Commercial savings – and how long the installation takes and how much it costs – depend on the size of the business.
SEM installed solar at Casuarina Senior College and immediately cut 19 percent off the school's power bill. It took just six days to fit the 285 solar panels. The company is now installing a system at Palmerston Senior College.
A system for a private house costs $9000-$12,000 – but that can be recouped in energy savings within three or four years. And after that, it's all profit.
"Our team is very experienced and we can fit a residential system within a day," says Matt.
SEM monitors 1500 systems that it has installed.
"We know if there's a problem before the customer does and be onto the job straight away. Clients greatly appreciate the monitoring and our after-sales service generally. Our aim is to give customers peace of mind about their solar power. People can feel confident when they use us. We're proud of that."
SEM is a go-ahead company in many ways. For instance, it uses thermal imaging to detect overheating in switchboards. As with all Territory business, recruiting good staff and retaining them is a critical part of the business.
"We choose our people very carefully," says Kosta. "But we rarely advertise – it's all word of mouth, someone being recommended by someone we know and trust. Everyone here is a good worker. And that's because they like working here. We've built up a good reputation as a decent place to work."
SEM is training seven apprentice electricians.
"That's a lot nowadays," says Kosta. "Young people are finding it increasingly difficult to get a start. We see it as a community obligation to take on apprentices and give them good training."
There is a certain irony in this – Kosta was the tradesmen assigned to train Matt at another electrical company many years ago. Now they are business partners.
"We work very well together," says Matt. "We both have the same attitude towards work: making sure a job is done properly – every time." TQ
CONTACT
SEM (Solar Energy Management)
Unit 7/11 Miles Road, Berrimah, NT 0828
08 8947 2553
semdarwin.com.au