Inpex
HARD WORK AT INPEX PAYS OFF
Energy corporation INPEX has overcome many extraordinary challenges – from laying an 890-kilometrelong gas pipeline to Darwin from the Browse Basin off Western Australia to building world-class liquefied natural gas processing facilities at Bladin Point.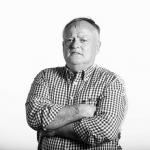 Words by

Nigel Adlam
Published

01 July 2020
So, when the the coronavirus pandemic started a few months ago, the company responded in a calm and well-planned way. The aim of the strategy was twofold: to keep personnel safe while maintaining the safe production and export of gas. INPEX employs about 500 workers at Bladin Point – most of them Territorians but also a few specialists who fly in and out from interstate – and uses many local contractors.
To keep the workforce safe, Ichthys LNG Onshore Operations General Manager Dave Dann and his team imposed a clever segregation system. Rosters were managed so that no more than 100 people were working at the facilities at any given time.
And each team within the huge plant was isolated, so the virus wouldn't spread to other teams in the case of a worker contracting Covid-19. This involved significant planning because there is normally extensive interaction between the various parts of the operation.
"We ensured we had enough staff for safe maintenance and production didn't change," says Mr Dann. Specialist staff had access to drawings of the plant and provided critical support by preparing the isolation and permitry plans to support the onsite employees. "Segregation worked exceptionally well," says Mr Dann.
"The Federal and NT governments did what they had to do – and often without much notice – so we had to pre-empt and prepare." In fact, the 150th LNG cargo sailed out of Darwin Harbour at the height of the pandemic, just 18 months after the first cargo safely departed Bladin Point.
"It was a great achievement and we had a virtual celebration to recognise the milestone." Many local contractors work at Bladin Point every day, so consultation and collaboration with them was critical. "The contractors are crucial to our operation," says Mr Dann.
"They were very understanding – and we thank them for that." INPEX NT General Manager Roland Houareau says: "We didn't ask them, 'How can you help us?' We asked, 'How can we help you?'" TQ