Halikos Pty Ltd
HALIKOS AWARDED
THE FIRST PHASE OF CONSTRUCTION OF THE $250M CDU EDUCATION AND COMMUNITY PRECINCT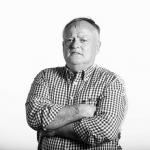 Words by

Nigel Adlam
Published

01 April 2021

In December 2020, Halikos was announced as the successful proponent to be awarded the first phase of construction of the $250 million Charles Darwin University (CDU) Education and
Community Precinct project in the Darwin CBD
The construction contract covers work to finalise the design development and provision of the Phase 2 contract for the construction, fit-out and commissioning of the new facility.
"As a Darwin company, we are thrilled to be a part of this iconic project that will create local
involvement and jobs during its development and support the economic recovery and revitalisation of Darwin City," Managing Director Shane Dignan says. Since the announcement in December, the Halikos team have been hard at work with CDU, the principal design consultant Mode and local engineering firms to finalise the design of the building
to allow construction to commence at the earliest possible date. Throughout the project, Halikos and the Larrakia Development Corporation (LDC) will deliver employment and development opportunities throughout the project life cycle and beyond. "We believe we can deliver meaningful acknowledgement in several ways through this project. We see the opportunity to expand upon the Larrakia people's participation by providing further learning and skills development outcomes as a result of this relationship," Shane says. Halikos has a proud history of delivering award-winning projects in Darwin, such as the Warren Park Rugby League Stadium, Mother Teresa Catholic Primary School, New Henbury School and H on Mitchell Apartment Hotel to name a few. Halikos believes that this community and educational project will no doubt be honoured for its contribution to the industry and the Territory. Shane says Halikos looks forward to working with CDU and their teams fostering a one-team approach that will ultimately lead to its success.