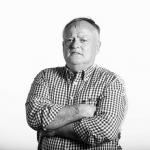 Words by

Nigel Adlam
Published

30 September 2022

Like every Northern Territory business, Australia's largest barramundi farm has found it harder recently to attract and retain the right people.
So Humpty Doo Barramundi doesn't just grow scrumptious, premium-quality fish – it also grows Territory talent.
"Northern Australia is a long way from the rest of Australia's population and it can be hard to find people, " says Head of Business Services Tarun Richards.
"So we're taking the initiative and growing our own."
The barra farm is dedicated to upskilling many of its 135 staff, while successfully nurturing school leavers and university students into paid employment and rewarding careers.
Humpty Doo Barramundi supports as many as 40 careers – ranging from aquaculture to administration, from IT to mechanics, from veterinary nursing to electricians.
"People are surprised at the range of skills needed here," says Tarun.
"We work hard to attract the right people, look after them and keep them. We are a rapidly growing business and continually need more people and new skills.
"Most businesses are finding it difficult to recruit in the current climate, but instead of complaining, we have done something about it."
Training and Development Officer Rachel Mara says there are two things a good business should do for their people – tell them when they're doing a good job and invest in them.
"A job must be about more than just collecting your pay," she says.
"People spend a majority of their lives at work, so as employers we need to be genuinely interested in them, understand what drives them and help them grow."
Tarun says: "We've created a family atmosphere here. We want our people to see it as a second home, we want them to know that they're supported professionally and personally.
"People are more likely to stay if they are happy working and learning".
And Chief Executive Dan Richards says: "Our mission is to responsibly produce beautiful Australian barramundi while demonstrating our genuine care and commitment to our people, fish, environment and partners.
"Our actions need to circle back to that."
Rachel, who has a strong background in leadership and coaching, is in charge of the grow-our-own program at Humpty Doo Barramundi.
She attends school career expos and university programs, and arranges for students to take part in work experience or work-ready opportunities at the farm, which gives students a glimpse of what the work and culture is really like.
Rachel has forged good relationships with schools, particularly Taminmin College, Palmerston High and Casuarina Senior College.
She also works with Clontarf and Stars Aboriginal Colleges, established to support and encourage Aboriginal students to attend and remain engaged with school to year 12 and on to further study and work.
"Most people don't know about our industry, let alone the diversity and career options open to them," she says.
"My job is to show them another pathway to a good career – a career that centres around passion for barramundi, and not limited by your grades at school or an extensive resume. We want them to enjoy what they do and know that working here is fun.
"We believe that it's important to get young people to identify themselves as workers."
Year 10 and 11 work experience students rotate through the various operations at the farm, such as the nursery, where the fingerlings grow, the grow-out ponds, harvest, and postharvest, where the fish are packed and prepared for transport to customers across Australia.
"Work experience and work-ready programs provide a 'try before you buy', which is good for us and for the students. And for a number of our work experience students it has led to paid employment."
Rachel does much more than try to steer young Territorians into a fish farming career – she also taps into her previous experience in finance to offer advice to farm team members on life skills, such as saving money, superannuation, ethical work practices what is acceptable and unacceptable behaviour, and even to understand the pitfalls of lending or applying for a loan.
She also works with Charles Darwin University so that existing employees can use their on-farm experience to study for a Certificate III in Aquaculture, which can lead to a better understanding of their work, or to studying for a degree in such disciplines as marine biology or environmental science.
"Our people are enthusiastic about the upskilling program.
"They want to learn. We ask them what they want to do, what interests them, how they want to develop professionally and then try to help them achieve it."
Year 12 student Bailey Baker, 17, who heard Rachel speak at Taminmin College, now works part-time at the barra farm.
She spends three days a week at school and two days working in the farm nursery while studying for a Certificate III in Agriculture.
"I definitely want to work outside," she says.
Bailey won the Territory's Junior Rural Achiever's Award this year. Savannah Philip started working at fish farms in Queensland after gaining a degree in aquaculture at James Cook University.
She says moving to the Territory to work at Humpty Doo Barramundi was a "no brainer".
"I've got an opportunity to develop here, I can grow here. I worked on other fish farms and I was the only woman. It's not like that here. "I love this job. I'm passionate about the industry."
With encouragement from Humpty Doo Barramundi, Savannah applied for and was awarded a bursary through Women in Seafood Australasia to attend the national Seafood Directions conference in Brisbane.
The bursary includes mentoring and workshops.
Vet nurse Kirsten Beames spends part of her day looking at algae in water samples from across the farm through a microscope.
This is crucial work because some of the thousands of species of algae can impact on young barra, so the farm needs to know what is going on in the water.
The farm, which sits on 700 hectares next to the Adelaide River, has undergone a major expansion in recent years.
The expanded production area continues to include saltwater wetland systems designed by business founder Bob Richards that clean the water and return it to the fish growing ponds to be reused again and again.
Candice McMaster and Jack Crowe have an important job on the farm – pigging, cleaning water pipes to ensure water flows cleanly between the ponds and the saltwater wetland water system.
The job is wet work as they get into the ponds to feed brushes through the pipes – but being in the water can be a welcome relief on a hot day in the field.
Humpty Doo Barramundi produced six kilograms of fish a week when it started in 1993 – it now harvests over 90 tonnes a week, so it has grown by more than 15,000 times.
Dan says: "Having pioneered an industry from scratch in the NT there are so many opportunities for the team at Humpty Doo Barramundi.
We are empowering our people to come up with new ideas to take better care of our barra and improve barra farming in the Territory.
"When your people are empowered and feel like they are making a difference at work, it's quite transformative. They give back – and they stay."