Katherine Outback Experience
GREAT EXPERIENCE
Katherine Outback Experience, which was established in 2013 out of the adversity of the live beef export ban, was prospering until Covid-19 hit.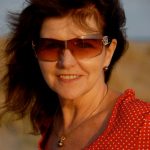 Words by

Nannette Holliday
Published

01 July 2020

"We thought we had all bases covered with tourism in the dry season and a national touring show during the Territory's wet season. Never in our wildest dreams had we factored in a total nationwide lockdown," says founders Tom and Annabel Curtain.
With numerous animals to feed daily and keeping staff employed, they've scarcely broken-even since March. "Thankfully, soon after the lockdowns, I secured a six-month contract starting 50 young horses in blocks of six for an agricultural company," says Tom.
They've introduced private and small group horse-riding lessons from 1-7pm Monday to Saturday. "We'd planned to launch these for later this year, making the business viable all year and allow us to employ more locals full-time," says Anabel. The lessons are proving hugely successful with people from three to 70 learning.
"Being around animals alleviates stress and isolation and is possibly the proven medicine many people need at this time." The KOE show began again on Saturdays from 4.30-6pm after the Territory Government allowed more activities after 6 June. "If there's greater local demand we'll increase the shows, especially during school holidays," says Annabel.
The show is on a working farm and is a learning experience for guests of all ages — watching real horse starting and working dogs being trained for life on the land. "No show is the same and young horses aren't used any more than five times in a show," says Tom.
He completes the show with colourful stories of station life and singing his award-winning songs. Guests can also feed and pat several station animals. Tom launched KOE in 2013, but it wasn't the show it is today. "When we met, I saw greater potential for KOE but knew Tom couldn't do it alone," says Annabel.
It's her creative input and business mind that has seen the operation grow, winning them multiple business and tourism awards since 2017. The horses they start and train for clients and stations throughout the Territory and Kimberley are used in the live horse training demonstrations in the show.
"We also train staff in horsemanship and safety for stations. It creates a rewarding workplace." Additional new experiences at KOE include on-farm therapy for Territorians, and portions of the show and Tom's music now available online.
Multiple Tamworth Golden Guitar winner Tom wears many hats — singer, songwriter, entertainer, horse trainer, spokesman for rural health, businessman and family man. Annabel is a professionally qualified urban planner. But her roots are firmly planted in the land – she comes from a sixth-generation Western Australian beef farming family.
Apart from Tom, her other love is Harry, their eight-month-old son. Looking on the bright side, Anabel says: "This hiccup has provided us with more guest speaking material at events and functions." TQ
CONTACT
Katherine Outback Experience
115 Collins Road Katherine
1300 818 612