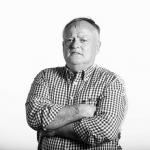 Words by

Nigel Adlam
Published

30 September 2022
Everybody deserves to be pampered now and again, especially after a couple of tough years.
And Mindil Beach Casino Resort in Darwin is now offering the ultimate in spoiling yourself.
The Lagoon Day Spa reopened at the casino in late August.
Resort General Manager Avril Baynes says: "We're thrilled to have the Lagoon Day Spa open once again – and judging by the reaction from our guests and local regulars, they are thrilled too.
"The spa specialises in therapies that aim to relax and rejuvenate – it's the perfect place to unwind and enjoy a wide range of treatments by our spa professionals.
"With Christmas just around the corner, spa vouchers make for a wonderful gift idea."
The new spa is a place to unwind and enjoy thoughtfully designed treatments by iKOU and Lagoon Day Spa professionals.
Treatments are pure, natural, organic and vegan.
iKOU, which is Australian made, uses a fusion of wild-harvested Indigenous ingredients combined with global spa traditions for a sensory experience.
Native White Flannel Flower Ritual 120 minutes, $310.
This popular ritual is a complete head-to-toe degustation of iKOU treatments.
De-stress Body and Mind Ritual 120 minutes, $310.
Relax and de-stress the mind, balance the body, and restore hydration in this soothing head-to-toe rejuvenation ritual.
Australian Sea Kelp and Indigenous Clay Ritual 90 minutes, $245.
A deeply relaxing and nurturing cocoon experience. Detoxifying and rejuvenating, with nutrient rich sea kelp, native clay and Australian fruit essences to restore an all-over healthy radiance for skin and hair.
Lagoon Revival Ritual 90 minutes, $245.
A sea salt scrub reveals radiant skin while preparing the body and relaxing the mind. Organic iKOU Australian lemon myrtle body scrub reviving, full body massage, foot restoration massage.
iKOU Massages 60 minutes, $145; 90 minutes, $195 Lagoon Spa Signature Massage Experience 90 minutes, $235.
Expert hands plus healing hot stones will work wonders on tight muscles. It starts with a deep facial cleanse, scalp, back, neck and shoulder massage then slowly and skilfully move down the body to the feet where experts combine reflexology and pressure point techniques to reduce tensions throughout your entire body.
Chakra Balancing Massage 90 minutes, $195.
Various techniques, pressure points and energy work to balance the body's energy system grounding, empowering and re-energising leaving you relaxed and rejuvenated.
Pregnancy Massage 75 minutes, $175.
A day's notice may be required to arrange a specialist therapist. The spa's expertly trained therapists use all natural, organic oils to ease you into a state of happiness; relaxing the tensions between your shoulders and easing fluid retention on your legs and around your ankles then finishing with a cooling cucumber anti- Inflammatory foot scrub and lower leg mask. Only available after the first trimester of pregnancy.