ENERGY CLUB NT
GLOBAL POWER WITHIN OUR GRASP
The Northern Territory's potential to become a global energy powerhouse couldn't be any more prominent than it is right now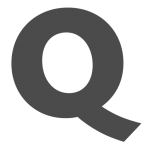 Words by

Sonia Harvey
Published

06 January 2021

The industry knows this, the Government knows this and the Territory Economic Reconstruction Commission have confirmed this recently in their final report.
Using this report as a blueprint supporting energy development, is the Territory up to the challenge?
Our energy future and the Territory's economic growth should have a strong focus on exploiting our vast natural resources. When considering energy development, it's not a choice of "either, or" and this perspective will be integral to ensuring our energy investment mix supports this diversity.
As we transition to a new phase of development for the energy industry, now more than ever there is a clear movement for collaboration across the sub-sectors, which will continue to become more prevalent.
The traditional energy industry is certainly evolving brining exciting new ventures.
The Beetaloo basin has been recognised as a new unrivalled global shale resource with federal support as a priority development. Our existing offshore oil and gas industry is already strong with decades-long export contracts secured and world-class processing facilities on our doorstep.
The role of gas remains pivotal to providing energy security for all Australians, contributing to reducing global emissions, as an essential transition fuel for renewable energy and the potential to support manufacturing in the Territory.
Renewable energy technologies, hydrogen economies and energy storage may have a way to go continuing on an accelerated innovation path, but there is no doubt the Territory is well placed to support diversified energy development, providing decades of local jobs and ensuring we are on the map for global investment attraction.
Throughout the covid-19 pandemic Australia's energy industry has demonstrated resilience and maintained safe and secure energy supply to support hospitals, emergency services and Australian households.
The ability to work closely with governments to make quick decisions, ensuring communities across Australia and employees on the front line were protected, proves how quickly and positively decisions can be made and implemented.
This collaboration between industry and government will be paramount as the Territory looks to position itself as an attractive jurisdiction for investment and business growth. If we cannot be competitive, all the sun radiance and gas in the world won't save us and our resources will be stranded.
To align with these development opportunities, our service and supply capacity to support the industry should also be set for growth. This will include the already extensive capability in Darwin but also regional expansion. This will provide opportunity for building on our existing skilled workforce and innovative transformation for businesses big and small.
Growth of Territory-based business and boots on the ground must be a priority and a commitment to attracting a workforce to live and work in the Territory is essential.
It's pleasing to see our members of Energy Club NT mirror the diversity of the changing energy landscape.
Established in 2015, Energy Club NT has built a strong legacy, providing a premium networking and business supporting a wide demographic of professionals in the energy sector, including conventional and unconventional oil and gas, gas manufacturing, renewables and alternative energy sources.
The club is a not-for-profit association fostering professional relationships, business networking, research and development opportunities and collaboration that contributes to the growth of the energy industry.
Energy Club NT provides forums benefiting members and facilitates business opportunities by connecting the growing sub-sectors of the energy industry. We actively promote the service and supply capability of the NT industry and encourage positive engagement for continued investment opportunity for the industry's long-term sustainability.
Now is the time to embrace the coexistence of gas and alternative energies as we move towards a new energy future with the Northern Territory very well placed to be a major player across this diverse new scenario.
Let's not make the mistake of making tunnel vision decisions and diversify our energy mix to realise our real potential on the global stage.
Sonia Harvey
Chief Executive Office, Energy Club NT