Winnellie Hydraulics
GAS POWERED GROWTH
Winnellie Hydraulics is a textbook example of how a good local firm can expand because of the presence of global resources companies.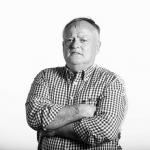 Words by

Nigel Adlam
Published

01 April 2021

Winnellie Hydraulics is a textbook example of how a good local firm can expand because of the presence of global resources companies.
Fitter and turner Richard Nicholson started the business in a small workshop in Darwin in 1983.
He probably doesn't remember the turnover in that year – but it wasn't much.
Today, the company enjoys sales of about $10 million. And the background of that success – apart from the obvious hard work and intelligent planning – can be summed up in one word: gas.
Winnellie Hydraulics, which sells, hires, fits and maintains a vast range of equipment, including valves, tooling and filtration systems, is a major supplier to the INPEX project at Bladin Point.
The company gained the work not by being local but by offering world-class service.
And that took planning – positioning the business to compete for work in the highly-competitive liquefied natural gas industry.
Winnellie Hydraulics is now run by Richard Nicholson's son Max, who is enormously excited about the prospects of a gas-powered downstream manufacturing industry developing at Middle Arm.
"That would be fantastic for the whole of the Northern Territory," he says. "The benefits would be huge.
"Downstream manufacturing is exactly what the Territory needs."
He says the $300 million ship lift being built at East Arm will also add greatly to economic growth.
Max says NT companies cannot expect to win contracts just because they are Territorian.
He says INPEX plans to award more work to local businesses, but will only do it if the product and service is exceptional.
There is a need for continual improvement – in service, product and staff training.
"The gas industry is very demanding – they want everything to be spot on. But the rewards are great.
"So Territory companies need to position themselves through service delivery and staff training to take advantage of business opportunities.
"And they must be flexible. Every time a customer asks, Can you do this?, our answer is 'yes'.
"The Territory is going to see more support from INPEX, not less."
The INPEX work has allowed Winnellie Hydraulics to expand – it now has representatives in South Australia, Queensland and Western Australia.
Max has a relatively small staff for such a strong business – five in the office, five in the workshop and four interstate.
But seven of the 10 in Darwin are Territory born. And all are vastly experienced and committed to the gas industry long term.
"We pay well and employ only the best people. Our clients expect our people to treat their problems with the same urgency and focus as if they were our own.
"With 'partnership' as a key value within our business, this approach is key in how we bring value as a trusted supply and service provider.
"I want to see every Territorian benefiting from the wealth created by the gas industry."