Territory Pioneer
FRAN KILGARIFF
Fran Kilgariff's primary motive behind her rich and incredibly diverse working life has been simple: helping better the community she was raised in.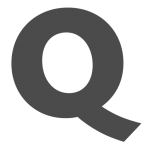 Words by

Jack Adlam
Published

01 January 2020

She served as mayor of Alice Springs for eight years, tackling the town's unique and complicated issues. And that was only one of the many important career paths that have helped shape her life and the pretty little town she loves so much.
Fran, who comes from a big pioneer Territory family, has a wealth of political experience and as a born-and-bred Centralian has a profound understanding of remote communities.
She has worked at an executive level in Northern Territory Government agencies for housing, local government services and economic development for remote, Indigenous regions. And she once stood for Parliament – and came within a whisker of getting elected.
Her extensive, community service career earned her an Order of Australia in 2010.
The Kilgariff family arrived in the Northern Territory in 1929; Fran's grandfather Steve and his brother Joe were builders and Joe later became a publican.
"Members of the wider Kilgariff clan have all contributed to the development of the Northern Territory since that time – the Heenans, Browns and Egars among others. I don't feel pride as such in my family's association with the Territory – just lucky and a deep sense of belonging, particularly to Central Australia."
Fran's late father Bernie was a Senator of great repute and a new housing estate in Alice is named after the family.
Fran looks back on her childhood fondly.
"I think the best word for memories of growing up in the Territory is free," she says. "We spent countless hours riding our horses all over the place – usually bareback – except on pony club days, playing elaborate games of hide 'n seek, where you weren't allowed to go out of the Territory."
She was the eldest Kilgariff daughter and third oldest among her 10 siblings. Fran and her brothers and sisters went to a school run by the Our Lady of the Sacred Heart nuns. Her father had been the first pupil enrolled in the school. Children came from as far away as Katherine – many pupils were boarders, some Aboriginal youngsters from Alice.
"Classes were huge – there were 70 kids in my grade 1 and 2 class. No air-conditioned classrooms at all."
The Kilgariff kids grew up in a large house on the Stuartvale Poultry Farm on the south side of Alice. The farm had several thousand chickens.
"We children helped out, feeding chickens, collecting and sorting eggs, and helping to pick the citrus trees that were also part of the farm."
The farm was a successful business and helped support the local community.
"Aboriginal people often laugh with me now and say the 'chook farm' was the first takeaway chicken place in town as they would pick up dinner from the farm on their way home."
The Kilgariff family took on other business interests as the town grew, including starting the Oasis Motel.
"As we grew older, we were a ready workforce, running breakfast trays around on chilly winter mornings as my father cooked breakfast."
Fran finished her schooling at Mercedes College in Adelaide and then trained as a radiographer at the Royal Adelaide Hospital and other hospitals and private practices across the city.
After starting a family, she decided to study externally through the University of New England and earned a degree in prehistoric archaeology and then a graduate diploma in teaching.
Fran taught at St Philip's College for 11 years before being elected to Alice Springs Town Council at a by-election in 1994.
"It was the desire to be more involved in the Alice Springs community and have a say in the future of a town where my family and I lived that inspired me to stand for alderman."
She was elected mayor in 2000.
Fran is proud of her achievements as mayor, including the redevelopment of the Civic Centre, obtaining the funding for the "wonderful" Aquatic and Leisure Centre and instigating the council's involvement in the Solar Cities project – "which had huge economic and environmental benefits for the town".
Fran also worked tirelessly to try to ensure that Aboriginal people were involved in the governance of their own town.
"Alice Springs is the service centre for a vast hinterland spreading into South Australia, Queensland and Western Australia. It was already apparent then that Aboriginal health, pressure from community visitors, population growth in the communities and education were issues that would have an impact on the future of the town."
The mayoral experience gave her the expertise that she would later use to join the Territory Government as the Senior Executive Director of Regional Development and Local Government.
"I was based in Alice Springs. I was with the NTG for several years, mostly in the areas of economic development and local government, which are close to my heart."
She then took a job as general manager of operations at research company Ninti One, which specialised in research in Outback Australia and also managed two Cooperative Research Centres focused on Central Australia.
Apparently, Fran has decided to cut back on her work commitments nowadays.
This is what she considers part-time – being a board member of the NT Planning Commission, Venture Housing, St John Ambulance and Parole Board, and chair of the board of Trustees of Olive Pink Botanical Gardens and the Lake Eyre Basin Community Advisory Committee.
"My parents always instilled a strong sense of community obligation into us, especially the responsibility to be involved in the community and give back to it," says Fran. "I had the example of my father as a Territory, and later Federal, politician."
Fran's affection for her home town is undiminished, despite having seen it grow and change over the years.
"Alice Springs is a wonderful town, full of layers and complexity, rich in art and culture for many nationalities, set in a beautiful and culturally and historically rich environment."
In other words, she wouldn't live anywhere else. TQ