Northern Land Council
FIRING A NEW CARBON FUTURE
Whisper it quietly … while politicians talked and talked and talked about the climate change crisis at Cop26 in Glasgow towards the end of last year, Indigenous people in the Northern Territory quietly carried on doing something practical about it.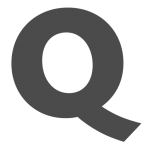 Words by

TQ Staff
Published

05 April 2022

Aboriginal rangers and Indigenous students are melding modern science and traditional knowledge to care for their country.
Their professionalism and know-how are now so widely recognised that they are able to sell carbon capture credits.
Two imaginative programs – Caring for Country and Learning on Country – complement each other perfectly: rangers protect the land and Indigenous students learn off them while also attending school and VET courses.
Both Northern Land Council programs are steered by Traditional Owners.
The land council's new chief executive, Joe Martin-Jard, says: "Lots of hot air came out of Glasgow. In the meantime, Traditional Owners continue to do a lot of heavy lifting in the fight against global warming."
Mr Martin-Jard says seeing the rangers at work and the Indigenous students applying cultural activities – such as bringing traditional ecological knowledge and the fine-grained knowledge of places and country passed down from generations of Elders to produce maps of their land and country is fantastic.
"Adding that knowledge to the school curriculum is "truly inspirational – the knowledge and work ethic of the rangers and the enthusiasm of the Indigenous students is marvelous."
No wonder he calls them "carbon heroes".
The aim of the two programs is not just to protect the ancestral lands, but also to create real jobs and to prepare Indigenous students to "walk strong and proud in both worlds".
Mr Martin-Jard was reminded of this overarching ambition while at Maningrida.
"An Elder came up to me and said, 'We've won our fight for land rights – now we need jobs for our kids and grandkids'. He was absolutely right."
The NLC strongly supports the desire of Traditional Owners for far more jobs on Indigenous communities to be held by Indigenous people. Possible jobs range from land and marine rangers, biosecurity officers and fisheries inspectors to council administration, road maintenance and teaching.
The NLC's Caring for Country program, which receives $27 million in funding from the Federal Government and contracts from the Territory Government and other funders, employs 54 full-time, 25 casual and 61 part-time staff in 12 ranger groups and three Indigenous Protected Area teams.
It is often said that the "strongest speakers" in communities started life in the Indigenous ranger program, demonstrating that it's a pathway to leadership.
Key activities are weed control, feral animal control, fire management and illegal activity compliance.
Rangers have long-term contracts with NT Fisheries to patrol, monitor and report activity along large sections of the Territory coastline, which is owned by Aboriginal people following the Blue Mud Bay decision.
"WHEN LEARNING ON COUNTRY STARTED, I THOUGHT THIS IS MY OPPORTUNITY TO BE A RANGER. AND EVER SINCE I GOT MY GREEN SHIRT ON, I LOOK AT MYSELF IN THE MIRROR AND CAN'T BELIEVE THAT I MADE IT. I'M A REAL RANGER NOW."
The NLC also has long-term biosecurity and quarantine surveillance contracts with the Department of Agriculture.
Another major enterprise is the substantial amount of Aboriginal land that Traditional Owners have dedicated to fee-for-service greenhouse gas abatement programs through savanna fire management.
Modern science has been successfully combined with ancient practices to slash carbon emissions by early dry season burnoffs, which help prevent damaging, more intense late season bushfires emitting more greenhouse gasses.
Traditional Owners have been selling their skilful carbon abatement as offsets to big industry around the world for five years.
Projects are spread across many remote stretches of the Top End, including Judbarra, formerly Gregory National Park, and Wardaman, with Wudicupildiyerr and Wagiman coming online.
The project by Garawa rangers on the southern Gulf of Carpentaria is particularly successful in reducing emissions, improving the condition of vegetation, increasing biodiversity, building skills and capacity, and developing a sustainable financing model for fire management so they can compete in the carbon offset market.
"The Caring for Country program has matured and is now increasingly recognised for its professionalism," says branch manager Stephen van der Mark. "The environment in which our workforce operates has evolved, driven by government, regulatory and environmental changes.
"These changes are reframing the way rangers deliver services and are demanding new skills, capabilities and resourcing of the workforce. We are focusing on more specific pathways. Rangers used to do a bit of everything, but now they are becoming more specialised, such as pursuing careers as biosecurity or fire management officers."
Rangers have developed very sophisticated savanna fire management methodologies – they assess fuel loads and then plot burnoff lines, but always with the safeguarding of sensitive areas, sacred sites and infrastructure in mind.
"It bridges modern western science and traditional ecological knowledge by managing fire according to two ontological maps – one western scientific and the other traditional and embedded in culture," Mr van der Mark says.
As Mr Martin-Jard says: "Western science meets Aboriginal traditions – it's a powerful mix."
Selling carbon credits can be a lucrative market – the price has increased from $13 per credit to over $40 over the past few years and has cracked $100 a metric tonne in Europe.
Like any good business, rangers have set themselves key performance indicators – the key KPI is overwhelmingly to protect the environment.
In many ways, the highly successful Learning on Country Program works in tandem with Caring for Country by using the knowledge of senior Traditional Owners, Indigenous rangers, school teachers and VET trainers to educate remote Indigenous students through a two-way learning pathway and effectively develop the next generation of community leaders.
"What the program does is to prepare remote Indigenous students for good jobs and for leadership roles in their communities," says program manager Anna Morgan.
Learning on Country started 10 years ago with four East Arnhem Land communities – Maningrida, Yirrkala, Laynhapuy Homelands and Galiwin'ku – and the NLC now supports 15 sites.
Aboriginal people have proved to be strong supporters of the Learning on Country Program over the years; they have a strong sense of ownership of the program with Bininj and Yolngu Elders having been instrumental in the ground-up development.
Traditional Owners work with teachers and rangers to map out activities – again, combining the old ways with the new. The Aboriginal Steering Committee sets the strategic direction, ensuring the philosophy of two-way teaching is at the heart of the program.
The Learning on Country Program, which targets Indigenous students in remote communities who are enrolled in middle and senior school, has several benefits:
Increasing the transmission of Indigenous knowledge and customs from one generation to the next.
Developing strong partnerships between ranger groups, schools and communities in delivering a culturally responsible secondary school curriculum Increasing school attendance and improving learning
Ms Morgan says the Learning on Country Program has the potential to provide employment in industries such as mining, cattle stations, forestry, tourism, fisheries, aquaculture, horticulture, wildlife use, biosecurity, land management and conservation.
She says the program is developing a job-ready cohort of young Indigenous people with transferable skills ready to move into employment.
Statistics for the Learning on Country Program for the first six months of 2021 are impressive: 341 Indigenous people worked nearly 17,000 hours supporting the program; 1605 remote Indigenous school students took part in learning activities; 177 students enrolled in VET courses; and 43 students were in trainee, work experience or internship programs and initiatives.
Ms Morgan says: "People say that children who go through the program walk strong in two worlds."
THE RIGHT STUFF
Joe Martin-Jard, the Northern Land Council's newly-appointed chief executive, has all the right management skills and experience for his new job.
He trained as a teacher, worked in senior positions in the Territory public service and private enterprise, and headed the Central Land Council.
Mr Martin-Jard, who descends from the Kamilaroi people of southern Queensland, was born two kilometres from the NLC office on Mitchell Street in the old Darwin hospital in 1962.
He went to St Marys and Millner primary schools before Cyclone Tracy flattened Darwin in 1974 and he was evacuated to Queensland, where he spent the next five years at boarding school.
Mr Martin-Jard started an arts degree at the Australian National University in Canberra before returning to the Territory to gain a teaching degree from what became Charles Darwin University. He later completed a master's degree in international management at CDU.
He taught in the VET stream before deciding that teaching wasn't for him.
"My teaching career didn't last long but it was an important time because it taught me how people learn."
He went on to have a successful career in the public service, including four years as a regional manager with the Department of the Prime Minister and Cabinet and NIAA
Mr Martin-Jard also managed a Top End labour hire company based in Darwin.
"That was an exciting time being involved in the INPEX LNG project and running a large Aboriginal-owned business. I saw first-hand the positive impact a job can have on a person's self-esteem and economic independence from welfare."
He says his job at the NLC is to build on the strong foundations laid by former chief executive Marion Scrymgour, who took over the organisation after a troubled few years.
Mr Martin-Jard says she did "a fantastic job in rebuilding the NLC from the ground up" with the NLC Chair Samuel Bush-Blanasi and the Executive Committee.
The father-of-three also paid tribute to the long-serving land council chair.
"I am gaining a lot from Samuel's great knowledge and experience."
Mr Martin-Jard says he is keen to hear from proponents who have strong environmental, social and governance values, particularly concerning the UN principles of free, prior and informed consent.
IT BRIDGES MODERN WESTERN SCIENCE AND TRADITIONAL ECOLOGICAL KNOWLEDGE … WESTERN SCIENCE MEETS ABORIGINAL TRADITIONS – IT'S A POWERFUL MIX.