Aquaculture And Regional Development
FINDING GOLD IN THE OCEAN
Respected senior elder Bunug Galaminda stands on the beach at South Goulburn Island in Arnhem Land and says: "We don't have any minerals on our land – no gold, no bauxite.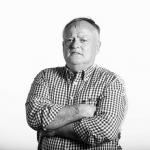 Words by

Nigel Adlam
Published

05 October 2021

"But that's our gold mine…"
And he points to the beautiful, clean Arafura Sea.
Traditional Owners across Northern Australia are harnessing the riches of their coastal waters in a sustainable way to create jobs, training opportunities and wealth.
Mr Galaminda is a strong supporter of a commercial rock oyster trial on South Goulburn.
More than 250,000 oysters are being farmed.
"The trial is going very well," says Steve Westley, executive officer of the Yagbani Aboriginal Corporation. "It's exceeding our expectations. We're getting great quality oysters."
A similar trial is underway on Groote Eylandt.
The oyster projects are part of a visionary program to empower Aboriginal Territorians through aquaculture.
The Aquaculture and Regional Development team at the Northern Territory Government's Fisheries is providing education and training, as well as helping communities set up their own commercial seafood industries.
The partnership between NT Fisheries and Aboriginal organisations is looked upon with envy by other jurisdictions – and the Aquaculture and Regional Development team is now lending experience to community organisations in Western Australia and Queensland.
Three Territory Government programs are aimed at increasing Aboriginal capabilities – rock oyster industry development, Aboriginal Fishing Mentor Program, and Aboriginal education and training.
Sea rangers along the Territory coastline have been engaged in fee-for-service work to collect baseline information to help develop a shellfish quality assurance program and oyster biosecurity protocols.
Program leader Matt Osborne says: "Establishing a Blacklip Rock Oyster industry in the NT will provide flow-on benefits and opportunities for rangers to be involved in biosecurity and quality assurance monitoring."
His unit is leading the NT component of the four-year $4.1 million rock oyster research and development project funded in partnership with the Australian Government's Cooperative Research Centre for Developing Northern Australia, Aboriginal and industry partners, and the Northern Territory and Western Australia governments.
The project includes experiments in year-round production of the native Blacklip Rock Oyster.
"We are looking at ways to spawn the oysters outside of their natural season, enabling farms to receive spat year round," Mr Osborne says.
The project is employing Aboriginal workers on the trial oyster farms, providing training and experience to support the transition from trials into community-operated oyster farms.
There is already considerable interest for the oysters from restaurants and retailers in Darwin.
"I believe the oysters will be a hot commodity in restaurants," says Mr Westley.
The idea of developing a tropical oyster industry originated from Traditional Owners on the Tiwi and South Goulburn islands more than 10 years ago.
The Aboriginal Fishing Mentor Program has increased the number of Aboriginal people involved in commercial fishing through the development and mentoring of Aboriginal Coastal Licence holders.
More than 30 tonnes of Aboriginal-caught seafood has been sold in the past five years, mainly in remote communities.
The small-scale commercial industry increases the availability of fresh, affordable, healthy protein and provides economic, social, cultural and wellbeing benefits to communities.
The Territory Government has fulfilled a commitment made under the Blue Mud Bay agreement to allow the 22 Aboriginal Coastal Licence holders in eight communities to take barramundi, mud crab, Spanish mackerel and threadfin salmon.
Mentoring has also been extended to Maningrida Aboriginal fishermen who operate commercial mud crab and barramundi licences.
The aim of the mentoring program is that one day licence holders will become mentors themselves.
The Aboriginal educational and training program has developed eight animated videos to promote safe fishing practices in remote communities.
"The videos are available in four Aboriginal languages, and have been a great training tool for Aboriginal Coastal Licence holders," says Mr Osborne.
The unit is also developing training materials for Certificates II and III in Fisheries Compliance in collaboration with registered training providers and the NT water police.
Mr Osborne says: "The courses are prerequisites for Aboriginal marine rangers to be appointed as fisheries inspectors, building on their existing monitoring role and providing them with enforcement powers under the Fisheries Act.
"The expansion of these partnerships will increase our fisheries monitoring and enforcement capabilities right around the vast NT coastline."