Defence Housing Australia
FAMILY LIVING
The way we live is changing radically as the home for a small, nuclear family makes way for a property fit for an extended family.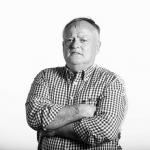 Words by

Nigel Adlam
Published

01 January 2020

It's called multi-generational living and Breezes Muirhead, the attractive residential estate in Darwin's northern suburbs, has plots of land that are perfect for the task.
Home to over 1000 families, Breezes Muirhead only has 50 average-size blocks and 20 super-size blocks still available for sale.
The 4,000sqm lots in the Norte Haven precinct are large enough for an extended family.
Development manager Chris Grimm says: "We are getting an increasing number of inquiries about multi-generational living. "People can build beautiful homes for mum and dad, grand-dad and grandma, and even grown-up kids."
Interested buyers are offered a free consultation with local building designer, Darron Lyons of Darwin-based Red Shed, who can draw up a concept plan. The functional designs are for single homes – a stipulation under the Breeze's Muirhead building design guidelines. This ensures that Breezes Muirhead maintains its style and attractiveness, but the design can incorporate separate 'wings', which can be self-contained.
"There can be a central kitchen and living area in the middle, and a number of separate living quarters with living rooms and kitchens, connected by a series of walkways. And on a Norte Haven lot, there's still room for a good-sized garage, swimming pool, vegie patch and even little orchard."
Breezes Muirhead commands a superb location – it's close to Royal Darwin and Darwin Private hospitals, Charles Darwin University, Casuarina Square, Lee Point Beach and Buffalo Creek. And the estate is only a 20-minute drive to the CBD.
There are at least six super reasons to build your own home at Breezes Muirhead.
Firstly, building your own home means you start with a blank canvas – you can create what you want. And you can rest assured that building guidelines, which are designed for Darwin's tropical climate, mean all the other properties at Breezes Muirhead will be up to the same high standard. That insures the value of your property and promises excellent equity growth into the future.
Secondly, you'll only pay stamp duty on the land, rather than the land and property, which is substantially less than the duty on an established house. Stamp duty can't be added to your mortgage, so upfront costs are slashed at purchase – the time when you need savings most.
And by building at Breezes Muirhead, investors can maximise tax incentives by claiming depreciation of all new fixtures and fittings within the first 12 months. Renovating and calculating the increased value of the renovation to the property through a quantity surveyor is a headache you can do without.
You are likely to have instant equity when your home is finished – simply because it can be cheaper to build your own than buy an established property. Many home builders have found themselves many thousands of dollars in equity better off the moment they walk through the front door of their new home.
The Northern Territory Government has a range of generous home ownership grants on offer for Territorians building their own home. For example, eligible purchasers can receive up to $26,000 in grants upon building new homes in Breezes Muirhead.
For more information, visit nt.gov.au/property
And the final of the Super Six reasons for building your dream home at Breezes Muirhead? It's fun. The fun factor shouldn't be underestimated – there are few greater satisfactions in life than nestling into your new home and saying: "We created this!"
There is a display village in Furhman Street and a sales office at 129 Asche Street, which is open 10am-4pm Friday to Tuesday. Call 1300 737 598. Or visit breezesmuirhead.com.au TQ